"Therefore thus says the Lord God: "Behold I lay in Zion a stone for a foundation, a tried stone, a precious cornerstone, (an angle, a pinnacle, a chieftain) a sure foundation; whoever believes will not act hastily." (Is. 28:16)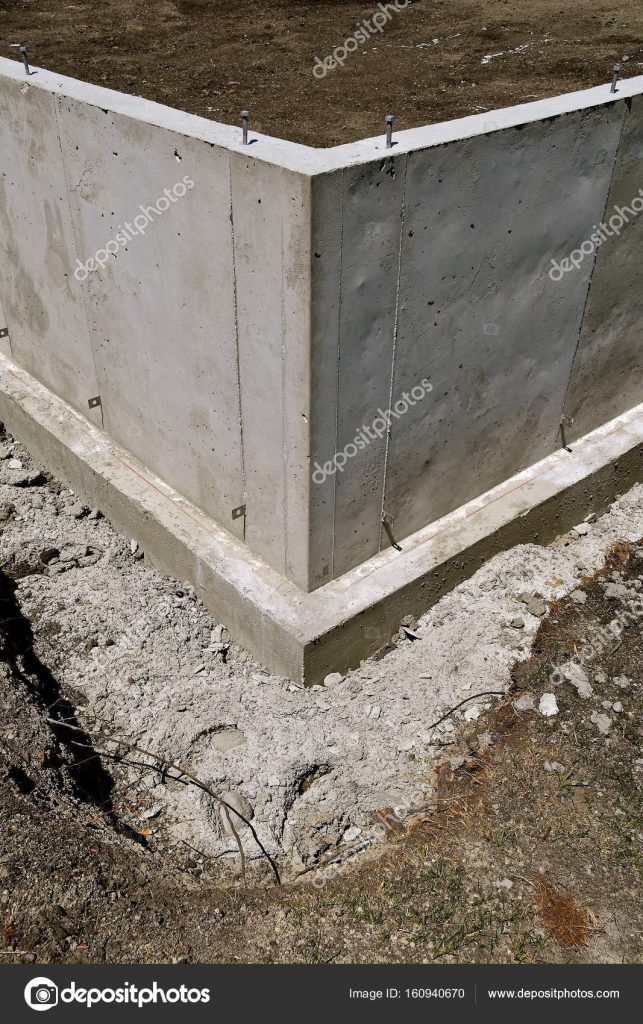 A house is being built on a property with the intent that it be dedicated in service to the Lord. But there has been many difficult issues and challenges along the way. Recently in prayer, the owner asked the FATHER in Jesus' name for help to battle whatever was at the core of the problem. While the owner prayed, I was shown the following vision from an aerial view. A strong man dressed in a dark armor, scripturally recognized as Satan, was standing on the property. Suddenly, another warrior whom the Lord had empowered entered the property from the right side. The dark warrior immediately set out to attack him. The vision ended with the two battling. Afterwards as I thought about the meaning of the vision, the following Word of Knowledge was spoken: "Evict"
Evict – Definition: To expel (someone) from a property, especially with the support of the law. An eviction involving the physical expulsion of a tenant.
A couple of days later, I joined the owner on his property to pray that this dark "squatter" who had unlawfully occupied the property be 'evicted' in the name of the Lord Jesus Christ and by the legal means of His finished works on the Cross:
"But if I cast out demons by the Spirit of GOD, surely the kingdom of GOD has come upon you. Or how can one enter a strong man's (Satan) house and plunder his goods unless he first binds the strong man (Satan)? And then he will plunder his house. He who is not with Me (Jesus) is against Me and he who does not gather with Me scatters abroad. " (Mat. 12:28-29)
And He (Jesus) said to them "I saw Satan fall like lightning from heaven. Behold, I give you the authority (selected and annointed) to trample on serpents and scorpions, and over all the power of the enemy, and nothing shall by any means hurt you. Nevertheless do not rejoice in this, that the spirits are subject to you, but rather rejoice because your names are written in heaven." (Lk.10:18-12)
After praying, two more revealing visions were subsequently shown. In the first vision, beautiful colors – crystal clear, white and lavender – manifested in my field of vision like fluid gemstones (difficult to explain).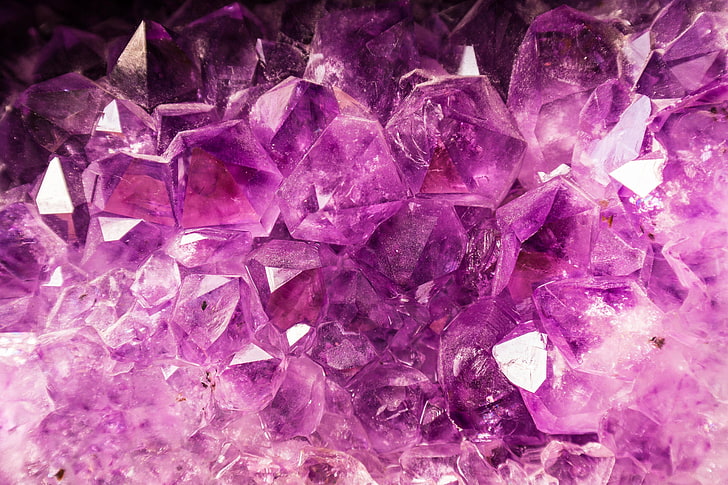 In the second vision, the house's foundation was shown (at this point only the foundation has been completed). A large cross made of sturdy round tree lengths was significantly planted on top and in the foundation at the far-right side corner.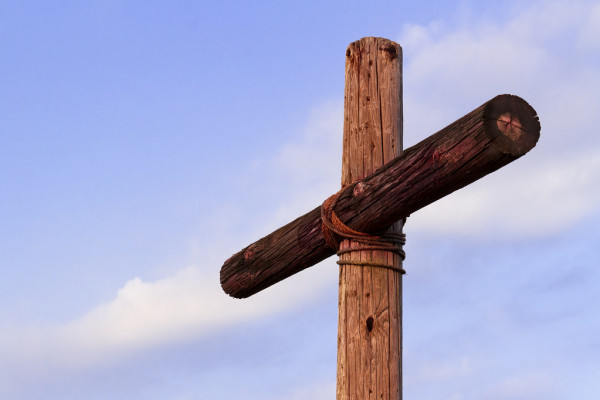 The visions were understood.  The prayerful requests had all been heard and answered.  The colorful fluid-like gemstones symbolized that the property had been cleaned of darkness through the intercessory prayers of two "living stones." In this case, two New Covenant believers who came together to pray.  They were also recognized as healing colors. The dark squatter who had unlawfully claimed the property for his purposes and to obstruct the work of the Lord had been evicted!  The Lord had answered our petitions. He evicted the intruder and further symbolically marked the foundation and its house for use in His service with His signature symbol – the Cross.  It symbolizes the powerfully-finished works of the Lord from which all blessings and wisdom flow! And it was appropriately anchored in the corner of the foundation; the position of the Chief Cornerstone Himself – the Lord Jesus Christ!  
This message is posted to encourage Believers to have GOD bless their home and property during these days of satanic wrath. Satan is powerful but he is powerless over the Cross – over the blood of the Lamb! Jesus Christ's Cross – His finished works – is the wisdom and power of GOD! 
Connected Verses:
"Coming to him as to a living stone, rejected indeed by men, but chosen by God and precious. You also, as living stones, are being built up a spiritual house, a holy priesthood, to offer up spiritual sacrifices acceptable to GOD through Jesus Christ. Therefore, it is also contained in the scripture, "Behold, I lay in Zion, A Chief cornerstone, elect, precious. And he who believes on Him will by no means be put to shame." (1 Pet. 2:4-6)
"Therefore you are no longer strangers and foreigners, but fellow citizens with the saints and members of God's household, built on the foundation of the apostles and prophets, with Christ Jesus Himself as the cornerstone. In Him the whole building is fitted together and grows into a holy temple in the Lord. And in Him you too are being built together into a dwelling place for God in His Spirit." (Eph. 2:20-22)
"For the message of the cross is foolishness to those who are perishing, but to us who are being saved it is the power of God.  For it is written: "I will destroy the wisdom of the wise; the intelligence of the intelligent I will frustrate." Where is the wise man? Where is the scribe? Where is the philosopher of this age? Has not God made foolish the wisdom of the world?  For since in the wisdom of God the world through its wisdom did not know Him, God was pleased through the foolishness of what was preached to save those who believe. Jews demand signs and Greeks search for wisdom, but we preach Christ crucified, a stumbling block to Jews and foolishness to Gentiles but to those who are called, both Jews and Greeks, Christ the power of God and the wisdom of God. For the foolishness of God is wiser than man's wisdom and the weakness of God is stronger than man's strength. Brothers, consider the time of your calling: Not many of you were wise by human standards; not many were powerful; not many were of noble birth. But God chose the foolish things of the world to shame the wise; God chose the weak things of the world to shame the strong. He chose the lowly and despised things of the world, and the things that are not, to nullify the things that are, so that no one may boast in His presence. For it is because of Him that you are in Christ Jesus, who has become for us wisdom from God: our righteousness, holiness, and redemption. Therefore, as it is written: "**Let him who boasts boast in the Lord.**" (1 Cor.1:18-31)
Keep the Faith, Suzanne