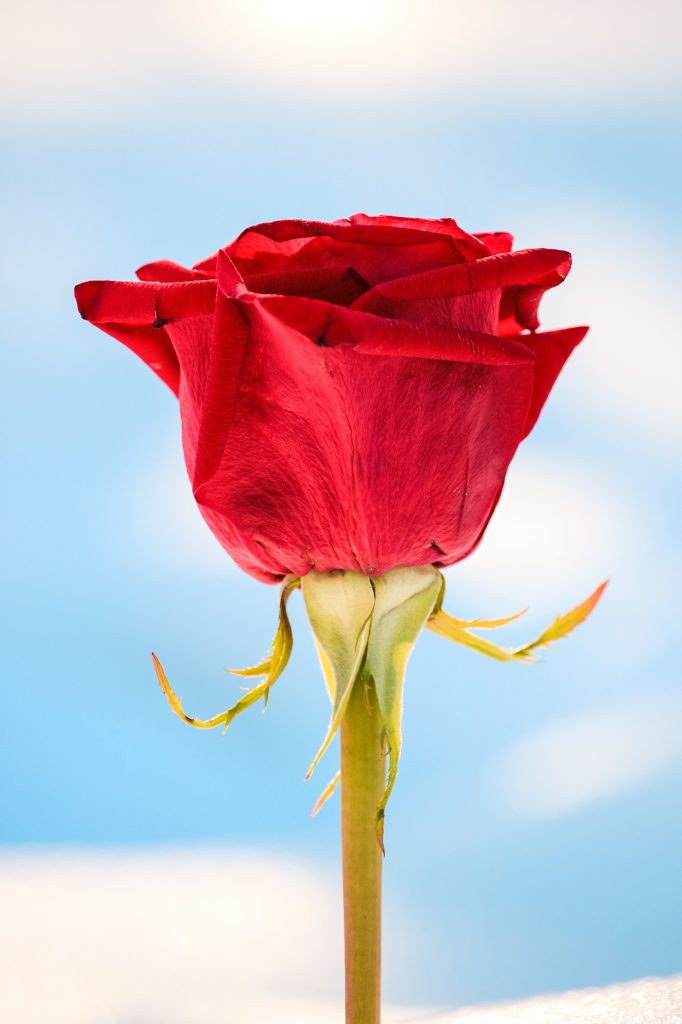 "I am the Rose of Sharon and the Lily of the Valley." (Sol. 2:1) 
The prayers of contrite and humble Believers are like the sweetest lullabies to the ears of those who hear them pray. Yesterday while listening to someone pray in this manner, I was shown several beautiful, vibrant red roses floating upwards toward heaven.
The thoughts of this vision remained with me this morning during prayer. I thought about the importance of approaching GOD with reverence and deep love in our hearts. To prayerfully magnify HIM, to praise HIM, to thank HIM for HE is such a loving and just FATHER. And to make our requests known to HIM. Sometimes during all these thoughts, an open door made of transparent glass was shown.
INTERPRETATION:
Within the context of this vision, the roses represented the fragrant aroma of this New Covenant Believer's prayers. They symbolically mounted to heaven like roses because red symbolizes the redeeming blood of the Lamb, Jesus Christ in whose name we always pray. And the roses' thorns – bearing in similarity the crown of thorns – represented the sacrificial afflictions the Lord carried on our behalf. It follows that GOD our FATHER receives our petitions because He recognizes the sweet sacrificial aroma and love of HIS Son in our prayers.
"And walk in love, as Christ also hath loved us, and hath given himself for us an offering and a sacrifice to God for a sweet smelling savour". (Eph. 4:2)
Jesus Christ, that awesome Rose of Sharon, is also our High Heavenly Melchizedekian Priest, replacing all earthly Levitical High Priests who offered prayerful fragrant aromas to GOD in the Old Testament. (Heb. 6:19-20, Heb. 7, 8 9, 10) He is also symbolically represented as that intercessory Angel of Revelation who offers to GOD the incense and aroma of the saints' prayers. No angel in heaven has that authority but the Lord Jesus Christ Himself.
"And he (Aaron the High Priest) shall take a censer full of burning coals of fire from off the altar before the Lord, and his hands full of sweet incense beaten small, and bring it within the veil: And he shall put the incense upon the fire before the Lord, that the cloud of the incense may cover the mercy seat that is upon the testimony, that he die not. (Lev. 16:12-13)
"This hope we have as an anchor of our soul, both sure and steadfast, and which enters the Presence behind the veil where the forerunner has entered for us, even Jesus having become High Priest for ever according to the order of Melchizedek." (Heb. 6:19-20)
"Wherefore he (Jesus) is able also to save them to the uttermost that come unto God by him, seeing he ever liveth to make intercession for them." (Heb. 7:25)
"Another angel came and stood at the altar with a golden censer, and he was given much incense to offer with the prayers of all the saints on the golden altar before the throne, and the smoke of the incense which are the prayers of the saints, rose before God from the hand of the angel." (Rev. 8:3-4)
I am impressed to share these visions with you today to encourage you to pray without ceasing. Dear Reader, you might not always feel or sense the beautiful aroma of your sincere heartfelt prayers. But rest assured that they are mounting up to heaven on the sweetest, most fragrant and softest wind of the Holy Spirit. The open door shown this morning symbolized that the way between heaven and earth has been made open for communication with GOD through Jesus. He is the door of life. (Jn.10:9)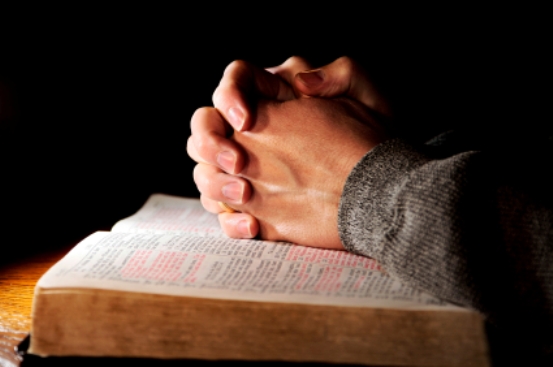 "Jesus saith unto him, I am the way, the truth, and the life: no man cometh unto the Father, but by me." (Phil. 4:18)
"Be careful for nothing; but in every thing by prayer and supplication with thanksgiving let your requests be made known unto God." (Phil. 4:6-8)
Keep the Faith,
Suzanne