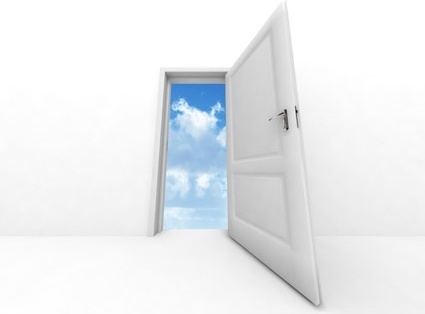 A few days ago, I prayerfully asked the Lord if He had a message for His Church and Israel. The following two visions were shown:
First Vision: I saw an ancient structure like a temple with what could have been a moat of some kind in front of it – a bridge was present and a wall was visible. A gate was open and a large group of men were shown walking towards this gate.
Second Vision: I was shown a white door with a gold handle and trim. It was positioned in a northern direction and on a street called Birch. Like the gate in the first vision, the door was also open.
INTERPRETATION:
In the first vision, the open gate is reminiscent of the rebuilding of the second temple under the leadership of Nehemia and Ezra.  The men that were shown walking towards the gate symbolized the thousands of Jews who were called to return there from Babylonian exile.  In brief, this vision represents the gateway to religious legalities associated with an earthly temple, now recognized as the Jewish Temple. I am hearing the word "Bound" which means to be fixed or tied to religious laws and ordinances.
In the second vision, the Door represents the Lord Jesus Christ who is the 'Door of Promise'. It is a timely door of grace in light of the prophetic days we are living in. That it was open conveys His mercy and ongoing call. He is calling His people – Jews and Gentiles – to return to Him. Those who walk through this doorway are liberated from religious legalism and deception. Most importantly they have been liberated from the consequences of sin; they have found legal pardon through the holy blood of salvation.  A repentant sinner who walks through this open heavenly doorway of justification and sanctification with faith and belief will find life! (Heb. 8:1-2)
"For the wages of sin is death but the gift of GOD is eternal life in Jesus our Lord." (Rom. 6:23)
"Then Jesus said to them again, "Most assuredly, I say to you, I am the door of the sheep. All who ever came before Me are thieves and robbers, but the sheep did not hear them. I am the door. If anyone enters by Me, he will be saved, and will go in and out and find pasture. The thief does not come except to steal, and to kill, and to destroy. I have come that they may have life, and that they may have it more abundantly." (Jn. 10:7-10)
It is significant that this Door of Life was shown in a northern direction on Birch Street. North is the biblical direction of the Lord's throne whereas the word Birch is a Proto-Indo-European word that means "to shine, bright, white".
"And they that be wise shall shine as the brightness of the firmament; and they that turn many to righteousness as the stars for ever and ever.  But thou, O Daniel, shut up the words, and seal the book, even to the time of the end: many shall run to and fro, and knowledge shall be increased…..Many shall be purified, and made white, and tried; but the wicked shall do wickedly: and none of the wicked shall understand; but the wise shall understand. (Dan. 12:1-10)
Those who enter this Door are redeemed Believers whose scarlet sins have been made white as snow. They have light and they have life! Like stars they will shine the light of truth on Jews and Gentiles so that they, too, can recognize GOD's plan of eternal salvation and life through His Beloved Son: Messiah, Jesus Christ. These are His 'Shining Ones!"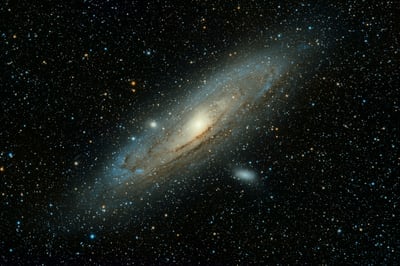 Keep the Faith in His Finished Works!
Suzanne