" But as for me, it is good to draw near to God. I have made the Lord GOD my refuge, that I may proclaim all Your works." (Psalms 73:28)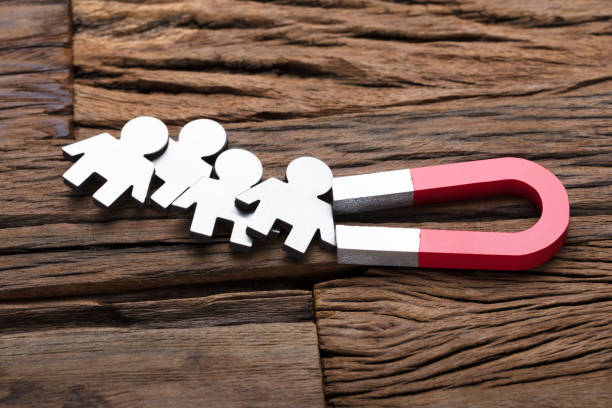 "In the beginning was the Word, and the Word was with God, and the Word was God. The same was in the beginning with God. All things were made by him; and without him was not any thing made that was made.In him was life; and the life was the light of men." (Jn. 1:1-4)
While thinking about the previous vision entitled "Mighty Rushing Winds" with the letters of the alphabets (Word of GOD) coming at me and revolving all around me in a mighty wind (the Holy Spirit) the following Word of Knowledge was spoken: "Magnet".
INTERPRETATION:
Every substance is composed of tiny units called atoms with surrounding electrons that revolve around its nucleus or core. The electrons' movement generates an electrical current that causes them to act like microcospic magnets. But when electrons spin in opposite directions, the force of magnetism is cancelled: i.e. paper and other substances. By contrast, when substances that have electrons spinning in the same direction such as iron and other metals, they become magnetically attracted to another greater and stronger substance able to enter their field. That is to say that in order to become magnetized to another greater and stronger force, the magnetic field must be properly and compatibly aligned and charged!
The written Word of GOD is, by analogy, the priceless atom that has been planted in faithful Believers' hearts! Like the revolving and charging electrons that spin in the same direction around the atom, so is the spiritual field – spirits and souls – of those who are quickened, who have been charged with faith and belief by the inspired Word. Symbolically speaking, Believers' fields magnetize them to a greater force: in this case, the living Word, Jesus Christ at work in us through us and around us through the Holy Spirit (symbolized as the mighty rushing wind in the previous vision.)
It is noteworthy that substances can be magnetized by an electrical current when electricity runs through a wired coil. But the field around the coil will disappear as soon as the electrical current is turned off. This symbolically conveys the importance of having our inner man continually charged with faith and belief. In brief, we are called to live in the Word faithfully and lovingly so that we can remain in a quickened state – likened to a magnetic field of attraction – for GOD to manifest HIS truths and revelations.
Consider that the earth with its magnetic north and south poles is also geomagnetic in nature, most likely because of its molten core. Scientific records support that these poles have changed – hundreds of times since the earth formed. The shifting locations of these poles are recorded in rocks composed of particles that line up with different geographic locations and where the magnetic poles were at that time. Notwithstanding, that the North Pole and the South Pole are scientifically believed to also have been reversed. Scriptures teach us that the old earth will never be destroyed but will be renewed – only GOD knows how that will occur. But with knowledge increasing – the Holy Spirit is certainly revealing things to come so that we can be prepared and ready. (Jn. 16:13) And this great change, this great reversal, this great realignment and renewal of all that is created can only be accomplished by GOD who is the CREATOR of all things composed of all atoms!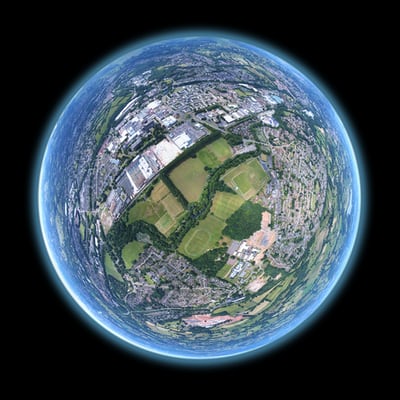 "For I reckon that the suffering of this present time are not worthy to be compared with the glory which shall be revealed in us. For the earnest expectation of the creation eagerly waits for the revealing of the sons of God. For the creation was subjected to futility, not willingly, but because of Him who subjected it in hope; because the creation itself also will be delivered from the bondage of corruption into the glorious liberty of the children of God. For we know that the whole creation groans and labors with birth pangs together until now. Not only that, but we also who have the **firstfruits** of the Spirit, even we ourselves groan within ourselves, eagerly waiting for the adoption, the redemption of our body. For we were saved in this hope, but hope that is seen is not hope; for why does one still hope for what he sees? But if we hope for what we do not see, we eagerly wait for it with perseverance." (Rom. 8:18-25)
We are witnessing a great time of preparation and changes on an inner and global level, let us not miss what the Lord is doing and will do!
"Draw near to God and He will draw near to you…."
Keep the Faith,
Suzanne