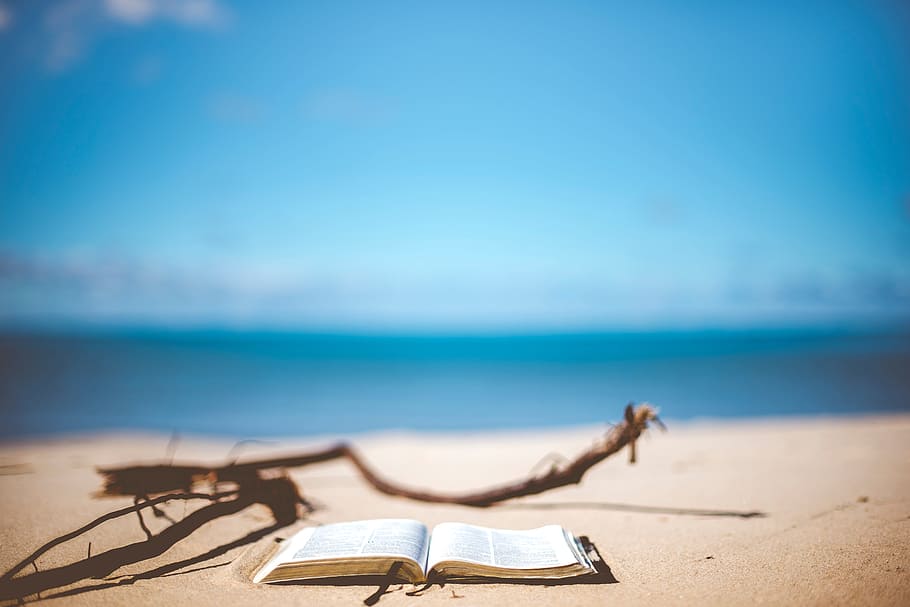 Rhema: Spoken revelation from the Word that activates the Spirit in the Believer. It is a miraculous assurance, persuasion and conviction of what needs to be known.
Recently I have been thinking and praying about the bothersome and disturbing things that come up against Believers assigned with particular missions. The answer came this morning when the following Words were spoken in another language: "It Is Written." It instantly reminded me of the same words Jesus uttered 3 times to the devil when he harassed and tempted Him in the desert.
The first time took place when the devil counseled a hungry Jesus to turn stones into bread. "But He answered and said, It is written, Man shall not live by bread alone but by very Word that proceeds out of the Mouth of GOD." (Mat. 4:4) (Cf. Deut 8:3)
The second time took place when the devil supernaturally carried Jesus to the highest temple pinnacle and told the Lord to jump off. Jesus replied: "… it is written again you shall not tempt the Lord your God." (Mat. 4:7)
The third time took place when, once more, the devil took him to an exceedingly high mountain and told Him he could have all the kingdoms of the world if He would worship him. A third time Jesus replied, "Get thee hence, Satan for it is written, you shall worship the Lord your God, and Him only shall you serve. Then the devil left Him and behold Angels came and ministered unto Him." (Mat. 4:10)
Had Jesus fallen for the devil's clever ruses, He would not have fulfilled His earthly mission of salvation and the fallen dark cherub would now be in complete control of this planet. So it is even today that the devil attempts to trip and trap called out Believers to abandon their mission work. Not surprising that even the written Word will be used against them as seen in satan when he tempted Jesus to commit suicide: "It is written he shall give his Angels charge concerning You and in their hands shall they bear you up…" (4:6)
This morning's message is addressed to many of you who are experiencing battles in higher and lower places. (Eph. 6:12) I am encouraging you to be very discerning during these latter days, to don on the Armor and to pray for guidance at all times.  Satanic ruses are clever and can be subtle. Some under this influence will come against you (at times with good intentions believing it is GOD'S Will) not only with the written Word but also with misplaced religious convictions and supernatural manifestations to dissuade you and knock you off course.  It's a fight to put to death the work in you. It's a battle of sword against 'Sword'; I am hearing Sword of Righteousness! But the Holy Spirit who lives in you will show you things and speak Words of Righteousness He hears from the mouth of the living Word because of His finished works on the Cross. This morning the Spoken Word "forgive" also echoed from the sharp edge of the living blade. Indeed forgive these people and even pray for them because they know not what they do. (Mat. 5:43-48) Believe and be convinced that wielding the Sword in accordance with the call and Will of GOD in conformity with the Word and Spirit of Truth helps make you impenetrable to satanic onslaughts!
"Man shall not live by bread alone but by every Word that proceeds out of the Mouth of GOD…" (Mat 4:4)
Strongs #4487 for the meaning of Word in Mat. 4:4: From rheo: an utterance: by implication, a matter or topic, with a negative naught whatever.
Strong's #4750 for the meaning of Mouth in Mat. 4:4 The mouth, speech, eloquence in speech, the point of a sword.
"Take the helmet of salvation and the sword of the Spirit, which is the word of God." (Eph. 6:17)
"Howbeit when he, the Spirit of truth, is come, he will guide you into all truth: for he shall not speak of himself; but whatsoever he shall hear, that shall he speak: and he will shew you things to come. He shall glorify me: for he shall receive of mine, and shall shew it unto you. All things that the Father hath are mine: therefore said I, that he shall take of mine, and shall shew it unto you." (Jn. 16:13-14)
Recommended Reading: The Armor of GOD – Ephesians 6:13-18
Praise GOD and thank you Lord Jesus Christ.
Keep the Faith. We overcome by the blood of the Lamb!
Suzanne