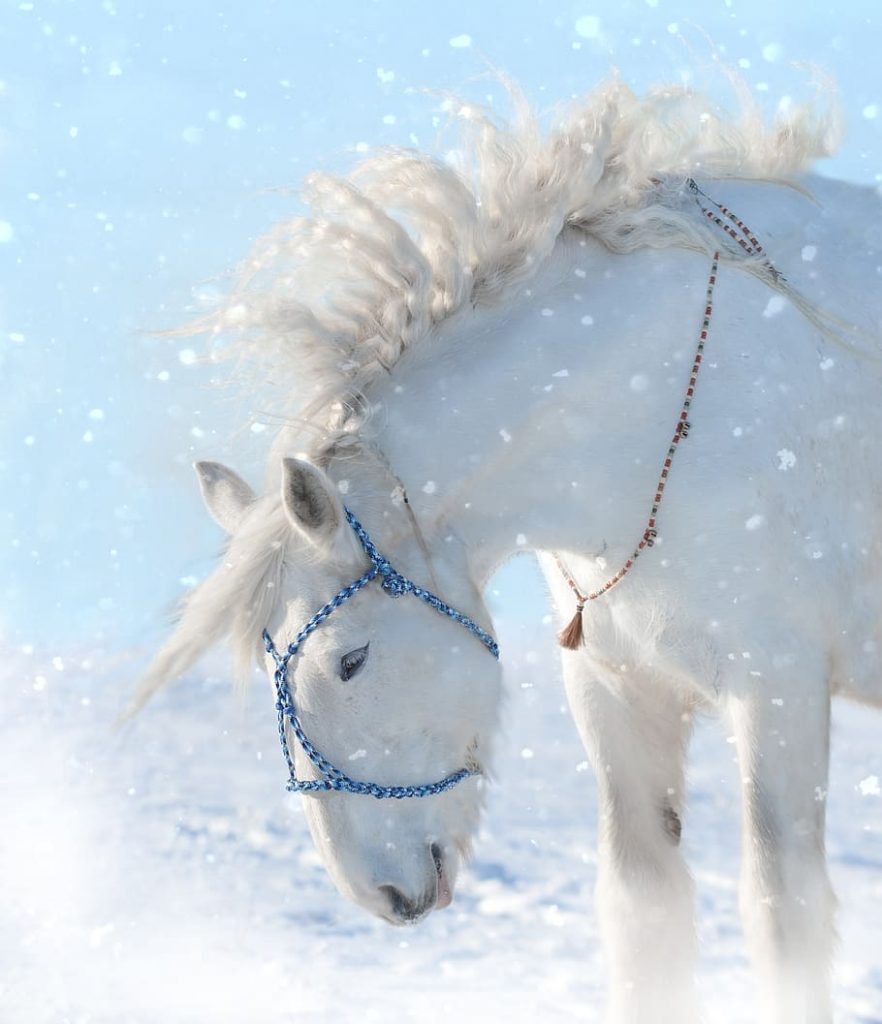 In a vision a couple of days ago I was shown white horses that were standing side by side. They were race horses who had been trained to ride for a purpose. I could see the strength, excitement and determination they exuded as they were relentlessly moving from one side to another, lifting up their heads and trotting in place with anticipation. It was clearly understood that some horses had already gone out but these ones could not get going until they had riders.
Horses are biblically associated with war. White is biblically associated with holiness, purity and righteousness. It follows that these horses are destined to ride in a different war; a holy and righteous war – a battle for the victory of souls! The vision conveyed that compatible riders are needed to ride these particular white horses. Riders who have been made white and righteous through the blood of the Lamb, the Word and the Holy Spirit.
The fields are white to harvest during these end times but there is still a great need for laborers.  Are you prepared to labor in the fields?  Have you been called? Are you being called? Will you respond to the call in your appointed sphere of influence and even beyond? That is to say, your city – your town – your neighbors – your family – your friends – your place of employment – anywhere and everywhere else that you have been guided. Saints for white horses are needed; are you ready and willing to ride?
"Then Jesus went about all the cities and villages, teaching in their synagogues, preaching the gospel of the kingdom, and healing every sickness and every disease among the people. But when He saw the multitudes, He was moved with compassion for them, because they were weary and scattered, like sheep having no shepherd. Then He said to His disciples, "The harvest truly is plentiful, but the laborers are few. Therefore pray the Lord of the harvest to send out laborers into His harvest." (Mat. 9:35-38)
"Say not ye, There are yet four months, and then cometh harvest? behold, I say unto you, Lift up your eyes, and look on the fields; for they are white already to harvest. (Jn. 4:35)
GOD our faithful FATHER, we prayerfully enter your gates with praises and thanksgiving in advance asking that you send us courageous laborers and riders! Send us laborers who have your heart, your word and your truth. This city alone is in great need – the world is in need. Awaken the indolent church and fallen world so they will receive them and keep them under your mighty wing of protection. In the glorious name of your Son, Jesus Christ, we ask this. In Him who is the Word. In Him whose vesture has been dipped in the blood He shed at Calvary. In Him whose thigh is inscribed with the heavenly words 'King of Kings and Lord of Lords'! In Him who will at the time of fulfillment spearhead an army of glorious saints on white horses. Amen.
"And he was clothed with a vesture dipped in blood: and his name is called The Word of God. And the armies which were in heaven followed him upon white horses, clothed in fine linen, white and clean. (denotes the compatibility of the rider and the horse – both are white). And out of his mouth goeth a sharp sword, that with it he should smite the nations: and he shall rule them with a rod of iron: and he treadeth the winepress of the fierceness and wrath of Almighty God. And he hath on his vesture and on his thigh a name written, KING OF KINGS, AND LORD OF LORDS. (Rev. 19:13-16)
Keep the Faith in the Lord's finished works!
Suzanne