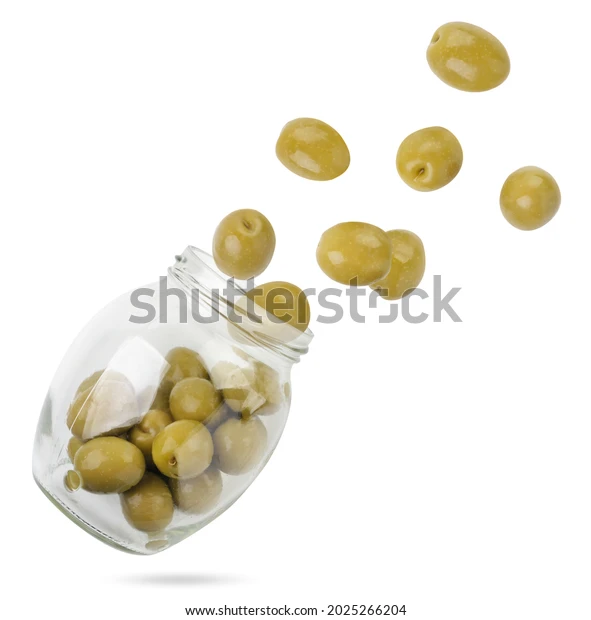 On Thursday I was shown in vision a white wall. On this wall hung a long white clock. It was obvious that this symbol was emblematic of a particular time but I waited prayerfully on the Lord for more details and confirmation.  It came the following morning.  In another vision I was shown multiple transparent jars that preserve food.  One jar had been opened and that is when I saw that it contained olives.
The white clock represents a time of righteousness and holiness. Because it was a long clock, it was recognized that the timing between heaven and earth has been aligned for GOD'S purposes. Finally, the glass canning jars symbolize earthen vessels – Believers – who bear the fruit of GOD'S anointing made available through the finished works of Jesus Christ. In this case, the fruit of choice was the olive.
In order to preserve olives safely and keep them flavorful, it is essential that they be watered, salted and pressed down with a weight. On a higher level of understanding, so it is that faithful Believers have been preserved by the Water of Life (Jn.4:14) and salted by the Word, the Spirit and challenging life experiences (Mat. 5:13). In the similitude of carefully preserved olives, they have been pressed down – but never crushed – and been made ready to fulfill godly missions for such a time as this. We are living in a significant time in history when faithful Believers on earth have been anointed to bear witness with GOD in heaven. It follows that those who have undergone this spiritual curative process have been prepared by HIM and will be used to spread HIS Light in a World steeped in increasing darkness. And Light always shines the brightest in darkness.
"But we have this treasure in earthen vessels, that the excellence of the power may be of God and not of us. We are hard-pressed on every side, yet not crushed; we are perplexed, but not in despair; persecuted, but not forsaken; struck down, but not destroyed— always carrying about in the body the dying of the Lord Jesus, that the life of Jesus also may be manifested in our body. For we who live are always delivered to death for Jesus' sake, that the life of Jesus also may be manifested in our mortal flesh. So then death is working in us, but life in you." (2 Cor. 4:7-12)
Keep the Faith, the time for the righteous acts of preserved earthen vessels are upon us. It's the time of ripened olives in the fields of harvest. To GOD be all the glory with praise and thanksgiving in Jesus' name. Amen.
Exciting!
Suzanne