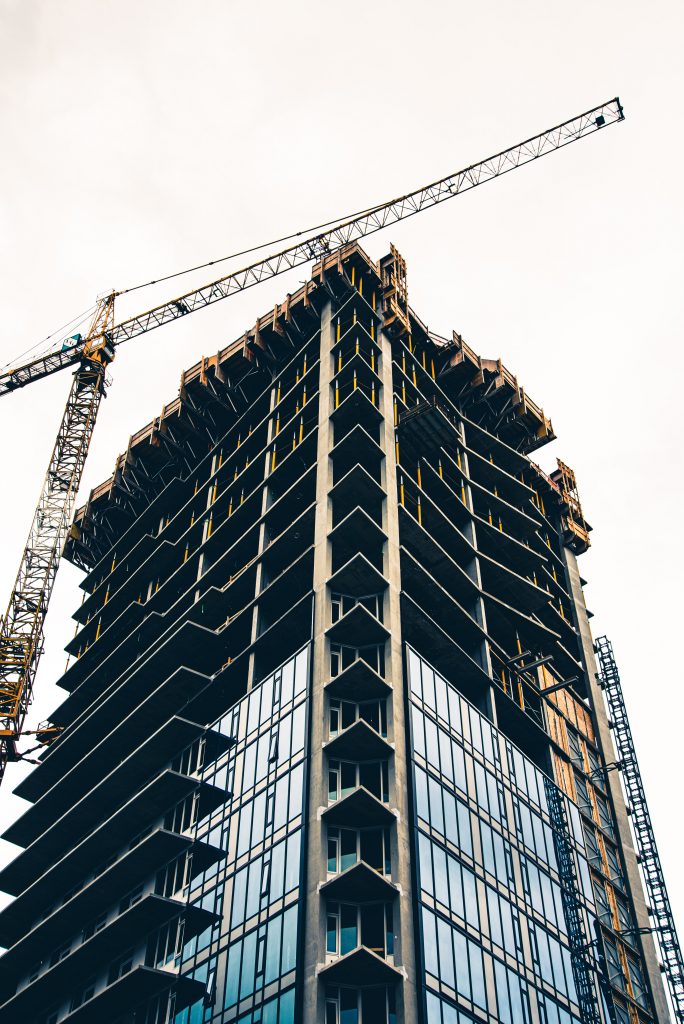 Many Doors/Many Rooms
Today I am sharing a significant dream from someone who found herself on the third floor of an unusual building. She began looking around and saw numerous doors with accompanying hallways. Curiously, she opened one door which revealed a room that looked more like a residence. Clearly, construction was underway and progressing. There was a knowing at that moment that all the others doors were composed of similar spaces and all were under construction. There was also a knowing that construction was being carried out by a skilled Contractor by the name of Michael whose employer is a benevolent Landlord. Next, she saw people standing in a laundry room on the lower floor. End of dream.
Connecting the Dots: Third Floor/Third Heaven
In helping to interpret the dream it was immediately recognized that it related, in symbolic terms, to the following verses:
"Let not your heart be troubled: ye believe in God, believe also in me. In my Father's house are many mansions: if it were not so, I would have told you. **I go to prepare a place for you.** And if I go and prepare a place for you, I will come again, and receive you unto myself; that where I am, there ye may be also. And whither I go ye know, and the way ye know." (Jn. 14:1-4)
Mansions according to Strongs #3448 means: Lodging, dwelling-place, room, abode, mansion. From meno; a staying, i.e. residence.
This is where it gets interesting. Being on the third floor confirms Paul's declaration about the existence of a third heaven:
"I knew a man (most likely Paul himself who would humbly not admit to it, coupled with the risk of being buffeted by Satan's messenger) in Christ above fourteen years ago whether in the body I cannot tell or whether out of the body, I cannot tell. God knows. such a one *caught up* to the third Heaven." (2 Cor. 12:2)
The Landlord and the Contractor
The Landlord's name, among other things, means "stone" or in this case "Rock". Put together, the LandLORD is symbolic of the Rock who is Jesus Christ our Lord. (1 Cor. 10:4). The Lord who will, at a specific time, turn over the earthly kingdom to His FATHER the parabolic Householder during a fruit harvest. (Mt. 21:33-44; 1 Cor. 15:24) And yet, the dream appears to convey that the dwelling places He is preparing for us involves a symbiotic working relationship between Him and the Archangel Michael. Admittedly, the Bible does not teach this about Michael. It highlights him as one who is assigned over Israel and one who battles the Serpent in the heavenly realms. Nonetheless, it would make scriptural sense that Michael is involved in this cosmic project considering that the retaliating serpent is being forcefully ejected out of the present heaven and into the lower realms which includes planet earth. With that in mind, it can be said that the renovations and restorations are symbolic of the new heaven that is presently under construction in preparation to accommodate 'caught up' and prepared Believers fit to dwell in our Father's house where there are many dwelling places.
"And there was war in heaven: Michael and his angels fought against the dragon; and the dragon fought and his angels, And prevailed not; neither was their place found any more in heaven. And the great dragon was cast out, that old serpent, called the Devil, and Satan, which deceiveth the whole world: he was cast out into the earth, and his angels were cast out with him. And I heard a loud voice saying in Heaven , Now is come Salvation, and Strength and the Kingdom of our God, and the power of His Christ for the accuser of our Brethren is cast down which accused them before our God day and night. And they overcame him by the Blood of the Lamb and by the word of their testimony and they loved not their lives unto the death. Therefore rejoice, you Heavens, and you who dwell in them. Woe to the inhabitants of the earth and of the Sea! for the Devil is come down unto you having great wrath because he knows that he has but a short time. " (Rev. 12:9-12)
Scriptures additionally teach that Jesus Christ will return with the powerful voice of 'the Archangel' during a fateful time when prepared Believers will be "caught up" with the Lord in the air. (1 Thess. 4:16-17) That this Archangel is Michael (whose name means 'He who is like GOD') would appear to fit the latter-day scenario. Being 'caught up' is a term commonly known as the Rapture or Harpazo. And because the New Testament was translated from the Greek, Harpazo means to: "Catch up, take by force , catch away, pluck, catch, pull."
And Now What?
Dear Reader, the Bible teaches that GOD sometimes seals HIS instructions in dreams and the Bible is not a fictitious book of fables. Far from it – it outlines the complete plan of redemption from start to finish. I am highly encouraging you to get into the Word and not to put off until tomorrow what needs doing today. The dwelling places are being prepared fresh and new. Praise the Lord – so exciting! And the laundry room on the lower level (earth) conveyed the essential requirement of having clean garments, without spot nor wrinkle, fit to be worn by the faithful who will dwell in those new high heavenly places. (Eph. 5:27)
Many of you are tired, perhaps are even bored, of hearing about repentance. And yet if you haven't done so – or have fallen back – it is not sufficient to say: "I believe" and remain lackadaisical. Being lukewarm poses a catastrophic risk. (Rev. 3:16) It is critically essential that you come to the Lord of mercy and love in complete repentance (turn from all sins), be immersed in His righteousness and follow His complete plan of salvation and sanctification made available only through His ultimate sacrifice. The essence of the dream is to discourage you from becoming weary as you wait and to encourage you to be – and to remain – prepared. It also stresses the importance of persevering until that glorious event and time when your new dwelling place will be ready to accommodate you. You know the way, follow the Lamb! Praise the Lord. Thank you Jesus Christ.
"And I saw a new heaven and a new earth: for the first heaven and the first earth were passed away; and there was no more sea." (Rev. 21:1)
Keep the Faith, Always
Suzanne