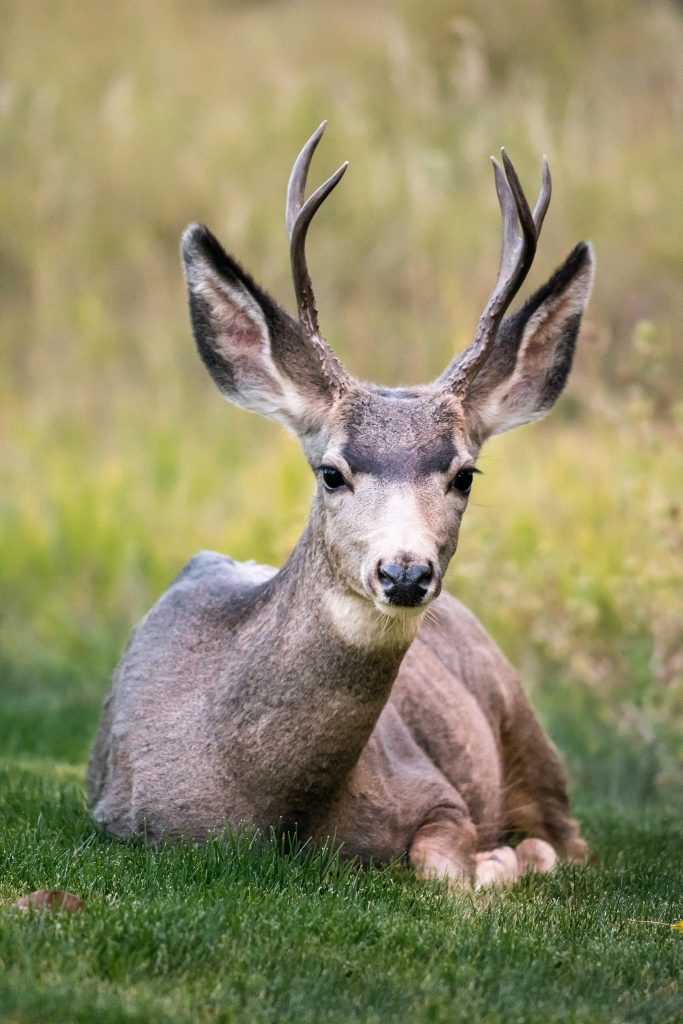 On Precious Oil
Suddenly a large, life-size, book opens up displaying a beautiful scenery of nature on both pages. The sky was a deep crisp blue and the grass was the greenest I'd ever seen. Deer were seen resting on this grass and others were eating it. And just as suddenly I found myself inside this book walking on this amazing grass and heard the words: "We are walking on Deer Oil." This vision was shown about twenty years ago while residing in the state of New York.
It would only be later that the book was recognized to be the Holy-Spirit inspired written Bible. And that the deer represented a people who rest and feed on the pasture of the Word which was shown as this glowing and bright green grass. In brief and by analogy, a spiritual food that provides nourishment and which promotes growth and life! (It's interesting to note that grass is not a deer's favorite food but it will eat it if it is young, green, healthy and succulent.) It was further understood that it was symbolic of the Spirit of Life made available to us through Jesus' finished works which permits Believers to walk in the anointing: on the oil. Indeed, for GOD so loved the world that He sent His Son to redeem HIS people; to give them rest and abundant life! A Son Who also quickens and anoints whom He calls to help bring the lost back to the FATHER!
Every moving thing that lives shall be food for you. And as I gave you the green plants, I give you everything. (Gen. 9:3 Cf. Gen. 1:29)
The Lord is my shepherd; I shall not want. He maketh me to lie (rest) down in green pastures: he leadeth me beside the still waters. He restoreth my soul: he leadeth me in the paths of righteousness for his name's sake. (Ps. 23:1-3)
He made my feet like the feet of a deer and set me secure on the heights (on the heights of His Spirit) (Ps. 18:33)
On Deer Feet
Present day and back in Canada. Suddenly in a dream on Monday I see a grey-haired man who looks familiar. He is standing on a dock from which he has jumped into the water a few times before. His feet are different. If you can imagine his feet were fashioned like two solid high-heeled wedge shoes with the heels up and the front toes down. He jumps in the water and begins to effortlessly move stalled cars that that had clumped together. Others were called to jump into the water to help with this task. As the dream ended, I marveled at how easy it was to move these heavy cars.
Gray hair represents a seasoned and mature people who are anointed in the Word and with the Holy Spirit. Their feet are shod with the gospel of Jesus Christ and they have feet like a Deer! As ballerinas often do, deer walk on their tip-toes or tip-toenails with hind dewclaws which are higher than the front. The analogy of the high-heeled wedge shoes now becomes more apparent. Dewclaws or the hind part of a deer's feet reduces friction when in contact with the ground, it increases traction, running speed and decreases noise when traversing crunchy territory that could alert predators.
By comparison, these people's walk is based on solid footing; they will walk with agility, sprint, jump and run swiftly and more securely in challenging territory. Having had their senses exercised by life's trying and often difficult experiences, they are moved by compassion and love to help others who have become stuck because of disbelief, illnesses, false doctrines, discouragements, weariness, worries, and a host of other debilitating reasons. These highly-seasoned, called and anointed rescuers will help redirect the lost to find salvation with the untainted gospel of Jesus Christ. And they will assist others to move freely in the refreshing and revivifying waters of GOD in which they themselves had been saved and rescued! Praise the good Lord and thank you Jesus Christ.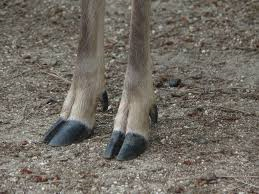 To the choirmaster. A Maskil of the Sons of Korah. As a deer pants for flowing streams, so pants my soul for you, O God. My soul thirsts for God, for the living God. When shall I come and appear before God? My tears have been my food day and night, while they say to me all the day long, "Where is your God?" These things I remember, as I pour out my soul: how I would go with the throng and lead them in procession to the house of God with glad shouts and songs of praise, a multitude keeping festival. Why are you cast down, O my soul, and why are you in turmoil within me? Hope in God; for I shall again praise him, my salvation …(Ps. 42:1-11)
Then shall the lame man leap like a deer, and the tongue of the mute sing for joy. For waters break forth in the wilderness, and streams in the desert. (Is. 35:6)
Keep the Faith. You are purposefully here during these latter days to fulfill specific missions and for such a great time as this. Many are the ferocious predators but much greater – greatest – is our GOD. Keep on keeping on!
Suzanne