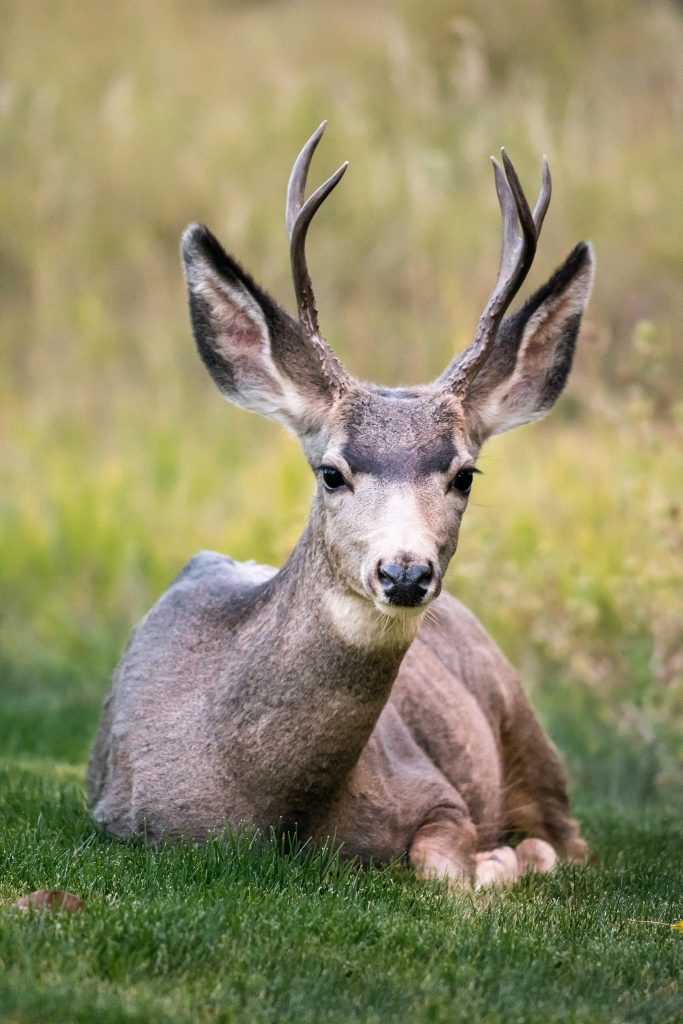 On Precious Oil
More than twenty years ago while living in the state of New York, a vision manifested. A large, life-size book suddenly opened up displaying a beautiful scenery of nature on both pages. The sky was a deep crisp blue and the grass was the greenest I'd ever seen. Deer were seen resting on this grass and others were eating it. And just as suddenly I found myself inside this book walking on this amazing grass and heard the words: "We Are Walking On Deer Oil."
It would only be later that the book was recognized to be the Holy-Spirit inspired written Bible. And because oil is symbolic of the anointing, it was understood that the deer represented an anointed people set apart to rest, walk and feed on the Word which was shown as this glowing and bright green grass.
Every moving thing that lives shall be food for you. And as I gave you the green plants, I give you everything. (Gen. 9:3 Cf. Gen. 1:29)
The Lord is my shepherd; I shall not want. He maketh me to lie down in green pastures: he leadeth me beside the still waters. He restoreth my soul: he leadeth me in the paths of righteousness for his name's sake. (Ps. 23:1-3)
On Deer Feet
He made my feet like the feet of a deer and set me secure on the heights, (Ps. 18:33)
More than twenty years later and now living in Canada, I experienced a dream relating to deer (again). In this dream, I see a grey-haired, mature-looking man standing on a dock from which he has jumped into the water a few times before. But his feet are different, very different! If you can imagine it, he had feet like a deer. He jumped into the water with agility and began to easily move and untangle a number of stalled cars that had become stuck together. Others were called to jump into the water to help with this task. As the dream ended, I marveled at how easy it was to move these heavy cars.
The water represents the waters of latter-day revival. The mature man, including the others who jumped into the water with him, represent seasoned Believers who have already been in these waters. They are anointed in the Word and with the Holy Spirit. Like a deer they are surefooted. They can leap, run swiftly and with agility on rough terrain in fulfillment of their missions. And they will skillfully swim in latter-day waters to help others who have become stuck and in need of direction so they too can fulfill their missions.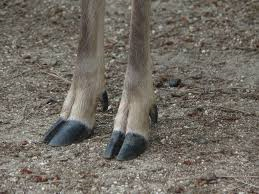 ….As a deer pants for flowing streams, so pants my soul for you, O God. My soul thirsts for God, for the living God. When shall I come and appear before God? My tears have been my food day and night, while they say to me all the day long, "Where is your God?" These things I remember, as I pour out my soul: how I would go with the throng and lead them in procession to the house of God with glad shouts and songs of praise, a multitude keeping festival. Why are you cast down, O my soul, and why are you in turmoil within me? Hope in God; for I shall again praise him, my salvation …(Ps. 42:1-11)
Then shall the lame man leap like a deer, and the tongue of the mute sing for joy. For waters break forth in the wilderness, and streams in the desert. (Is. 35:6)
The waters of revival will be poured out in dry places bringing healing, joy and gifts of the Spirit during these latter days. Most importantly it will help bring repentance and salvation to the lost, the lukewarm and the backsliders. In closing, it bears noting that we are all here purposefully to secure our salvation through Jesus Christ and to fulfill specific missions. Unprecedented days of upheaval precede the return of the Lord. But those who have sought their refuge in Him and found shelter in the shadow of His mighty wings need not worry.
Keep the Faith,
Suzanne