(YouTube link appended below)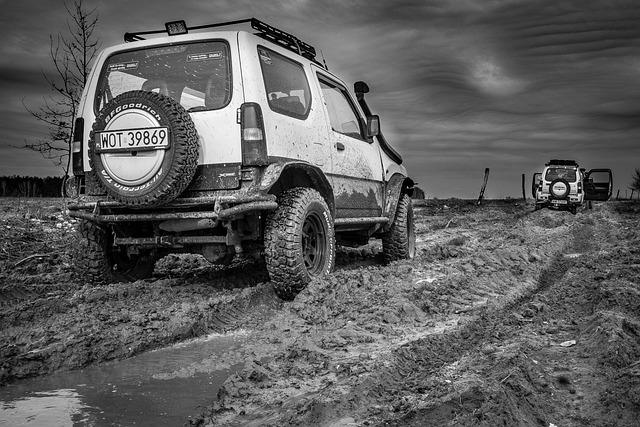 The Vision
Sometimes visions flow in meaning from one revelation to another. And so it was this morning when a bottle of gold-colored perfume was shown tucked inside a vehicle's driver's seat. It is a follow-up to a recent blog message and You Tube episode. (Appended below)
The Interpretation
A vehicle symbolizes one's direction in life, ministry, works and even career. In this case, it was a four-wheel-drive Jeep that was shown. A vehicle that is equipped to go through rugged places other vehicles might not be able to go. The driver's seat symbolizes one's place of authority given by Christ (Lk. 10:19) and the golden perfume symbolizes the fragrance of His knowledge, including His anointing.
In Summary
Altogether, the vision conveys that sometimes a Believer might go through rough stretches in life but when that one is equipped with the fragrant knowledge of Christ and His anointing, that Believer will effectively fulfill his/her GOD-ordained mission. And, for sure, it includes works of faith! The Lord Himself will guide that Believer's journey and destination! As He did so long ago with His chosen people, He will lead and guide them from the front and protect them from the back!
So, dear Believer! Seek Christ's guidance and direction in all things first and foremost…..and never leave home without His life-giving fragrance and His anointing!
Affiliated Verses
And the LORD, He is the One who goes before you. (He leads, guides and protects!) He will be with you, He will not leave you nor forsake you; do not fear nor be dismayed. (Deut. 31:8)
Now thanks be to God who always leads us in triumph in Christ, and through us diffuses the fragrance of His knowledge in every place. For we are to God the fragrance of Christ among those who are being saved and among those who are perishing. To the one we are the aroma of death leading to death, and to the other the aroma of life leading to life. And who is sufficient for these things? For we are not, as so many, peddling the word of God; but as of sincerity, but as from God, we speak in the sight of God in Christ. (2 Cor. 2:14-17)
But God, who is rich in mercy, because of His great love with which He loved us, even when we were dead in trespasses, made us alive together with Christ (by grace you have been saved), and raised us up together, and made us sit together in the heavenly places in Christ Jesus, that in the ages to come He might show the exceeding riches of His grace in His kindness toward us in Christ Jesus.For by grace you have been saved through faith, and that not of yourselves; it is the gift of God, not of works (the free gift of salvation was Jesus' finished works on the Cross for us!) lest anyone should boast. **For we are His workmanship, created in Christ Jesus for good works (we are still called to fulfill good works but never for salvation; faith without works is dead – James 2:26) which God prepared beforehand that we should walk in them. (Eph. 2:5-10)
But the anointing which you have received from Him abides in you, and you do not need that anyone teach you; but as the same anointing teaches you concerning all things, and is true, and is not a lie, and just as it has taught you, you will abide in Him. (1 Jn. 2:27)
When they went from one nation to another, from one kingdom to another people, He permitted no one to do them wrong; Yes, He rebuked kings for their sakes, Saying, "Do not touch My anointed ones, and do My prophets no harm." (Ps. 105:14-15)
The Life Within Us – YouTube
Keep the Faith,
Suzanne