"The flowers appear on the earth; the time of the singing of birds is come, and the voice of the turtledove is heard in our land. " (Songs 2:12)
In an early morning vision, the picture of a woman whose identity remains unknown was shown. Next, I saw cloud-like hands pin the picture on a large bright colored painting of beautiful, vibrant flowers in bloom. Most specifically, the picture was pinned directly on top of one of the flowers. All the flowers were a beautiful plum, roselike color, yet all were composed of different shades. A Word of Knowledge was Spoken: "CONNECTED".
INTERPRETATION:
Flowers in my dreams and visions can represent different things. But within the context of this vision, this particular bouquet represents a particular body of spirit-filled Believers who have attained to spiritual maturity. The same color symbolizes similar beliefs and the different shades point to unique gifts of the Spirit. The woman being pinned on top of one of the flowers represents someone in the Body of Christ (for the body is always feminine in nature, regardless of gender) who has matured and has been hand picked to become part of that bouquet. It fits that the Word "connected" was spoken because it confirms this one's connection with the other flowers – other Believers – by the Holy Spirit made available through Christ. That the flowers were shown on canvas rather than real flowers means that they will not wither like the flowers of the field! They will have been tempered for endurance – for not all will receive them! For some they will be a fragrant aroma, to others they will have the aroma of death. But like the flowers that were carved on the golden lampstand in the tabernacle, they will persevere against obstacles and against offences to help shine the Lord's Light and Word into a darkened and desparate world. A gathering has been selected to sing a unique song. A gathering has been and is being orchestrated in the invisible realm for the Lord's service. Until a particular time when some who are now in the maturing stage will, in turn, be selected by the Lord to help edify others. And let us not forget that there are other beautiful flowers of different colors having particular roles as well – the Body of Christ is never limited. Truly, a beautiful vision!
Related Verses:
"Now thanks be to God who always leads us in triumph in Christ, and through us diffuses the fragrance of His knowledge in every place. For we are to God the fragrance of Christ among those who are being saved and among those who are perishing. To the one we are the aroma of death leading to death, and to the other the aroma of life leading to life. And who is sufficient for these things? For we are not, as peddling the word of God; but as of sincerity, but as from God, we speak in the sight of God in Christ." (2 Cor. 14-17)
"Now there are diversities of gifts, but the same Spirit. And there are differences of administrations, but the same Lord. And there are diversities of operations, but it is the same God which works all in all. But the manifestation of the Spirit is given to every man to profit all. For to one is given by the Spirit the word of wisdom; to another the word of knowledge by the same Spirit: To another faith by the same Spirit; to another the gifts of healing by the same Spirit; To another the working of miracles; to another prophecy; to another discerning of spirits; to another diverse kinds of tongues; to another the interpretation of tongues: But all these work that one and the selfsame Spirit, dividing to every man severally as he will. For as the body is one, and has many members, and all the members of that one body, being many, are one body: so also is Christ. For by one Spirit are we all baptized into one body, whether we be Jews or Gentiles, whether we be bond or free; and have been all made to drink into one Spirit." (1 Cor. 12:4-13)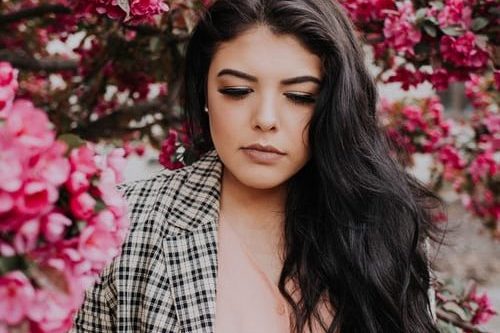 Keep the Faith,
Suzanne