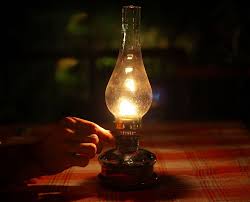 "For You are my lamp, O Lord; And the Lord illumines my darkness. "(2 Sam. 2:29)
Sitting here this morning with my cup of tea, I was reminded of two visions from years ago which I hope will bless you today.
VISION 1:
A man dressed in white with a white turban bearing an embossed precious stone has a container of oil. I had the impression he was a genie. He proceeds to pour this oil in the palms of my hands and rubs it all over my fingers. Later, the word "Fingertips" was spoken. And the vision ended.
VISION 2:
This vision took place some time later. A man dressed in a long white robe stood behind me while I was working on the computer. His right hand rested on my right shoulder and his left hand rested on my left shoulder. He was intently looking over at my computer screen and appeared interested in what I was writing. I had a strong impression he was a teacher and that his name was "John." And the vision ended.
INTERPRETATION:
The reader is called to keep in mind that the first vision is only an analogical interpretation symbolic of a higher truth. The genie is nothing more than a fictitious, supernatural wise being who lives in a bottle or an oil lamp until he is released by one who then becomes a recipient of his/her wishes.  It falls to reason that the genie, within the context of this vision, symbolized the Lord Jesus Christ sent by GOD the FATHER.  The only One empowered on earth through His selfless sacrifice to pour the oil of anointing on and in a Believer who then becomes the recipient of GOD's promises. I did not know at the time that rubbing the oil in my hands would come to mean that the Holy Spirit would provide illumination – the Light of truth – through the flipping of the pages of Holy Writ, through writing, through the electronic medium, through these fingertips.
By contrast, the second vision was not symbolic. The man standing behind me was an actual angel and most likely my guardian angel. The name John means "God has been gracious". That I sensed he was a teacher means that a certain hierarchy and network of angels work through the synergistic operations of the Holy Spirit. In this case, I believe that my angel was making certain that the work that had previously been oiled through these fingertips, was progressing according to GOD's Will. Indeed, angels do carry out GOD's bidding and Word!
"Praise the LORD, you his angels, you mighty ones who do his bidding, who obey his word." (Ps. 103:20)
"For he will command his angels concerning you to guard you in all your ways." (Psalm 91:11)
I hope that this message today blesses those who doubt that GOD works through the synergistic operations of the most Holy Trinity. That you will come to recognize that you can also be a lamp, a human vessel that bears HIS awesome Light! That you can become a recipient of the oil of gladness, of gifting and of salvation when you come to HIM with faith and belief in HIS plan of redemption! And to recognize that you, too, have a Light to share and a mission to fulfill! (Mat. 5:14-17) I prayerfully hope this message also blesses those who doubt that GOD really does assign helpers, angels to watch over us. Although that is an absolute, we are warned not to worship angels nor pray to them. (Lk. 4:7-8; Rev. 22:8-9). Rest assured that with GOD, you are never, ever alone! Rest assured that you are indwelled by the most Holy Trinity! And that as a faithful Believer you are surrounded by powerful angels of His truth! With GOD we are in extremely good company, as the angel of righteousness standing behind me would testify.
"For You light my lamp; The Lord my God illumines my darkness." (Psalm 18:28)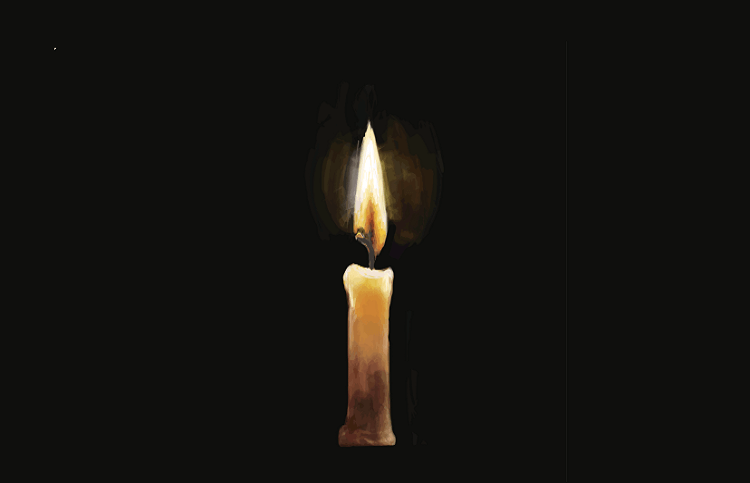 Keep the Faith, Suzanne