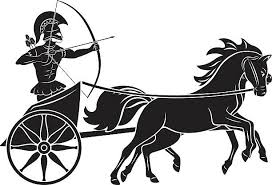 A couple of weeks' ago in a dream I saw a large and bottomless crevasse. In the far distance a dark chariot, with a single rider and single horse, was descending from a higher elevation terrain on the left side. It was obvious that his destination was to cross over this abyss and get on the right side of the crevasse. Something he could easily do as this chariot could float through the air.
Two days later, the scene was shown again in a dream. But this time I saw a woman dressed in a short white dress with many dark spots standing on the right side of this bottomless crevasse. Suddenly, she willingly jumps into it! When I awoke the words "The World" were spoken.
INTERPRETATION:
The dark rider symbolized the fallen "prince of the air". It is also he who is biblically identified as "going to and fro in the earth, and from walking up and down in it." (Job 2:2 KJV) The Woman dressed in white and imprinted with many dark spots is the unredeemed church who is influenced and marked by the dark rider. These are Believers who having a form of godliness are denying the power thereof. (2 Tim.3:5-7) The deep crevasse she consequently falls into is "The World".   A fallen world that is void of GOD's Holy Spirit, guidance and protection.
The intent of this posting is to encourage Believers to be aware of the subtle and even overt manipulations of the fallen prince. It is to encourage the fallen church that is captivated by the world to return to its First Love. It is to encourage Believers to live their lives based on the finished works of the Lord Jesus Christ. It is GOD's infallible plan of redemption! We are witnessing a time of great reset and a time of great delusion. It is a time when dark powers and principalities are working intensely through political and religious systems. A time of legal immorality. A time for Believers to make haste carefully!
"Wherein in times past ye walked according to the course of this world, according to the prince of the power of the air, the spirit that now worketh in the children of disobedience. All of us also lived among them at one time, gratifying the cravings of our flesh[and following its desires and thoughts. Like the rest, we were by nature deserving of wrath. But because of his great love for us, God, who is rich in mercy, made us alive with Christ even when we were dead in transgressions—it is by grace you have been saved. And God raised us up with Christ and seated us with him in the heavenly realms in Christ Jesus, in order that in the coming ages he might show the incomparable riches of his grace, expressed in his kindness to us in Christ Jesus. For it is by grace you have been saved, through faith—and this is not from yourselves, it is the gift of God— not by works, so that no one can boast. For we are God's handiwork, created in Christ Jesus to do good works, which God prepared in advance for us to do. (Eph. 2:2-10)
"For God so loved the world, that he gave his only begotten Son, that whosoever believeth in him should not perish, but have everlasting life." (Jn.3:16)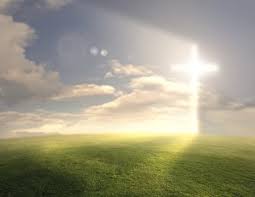 Keep the Faith,
Suzanne