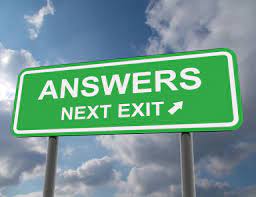 Recently the following vision has been percolating in my spirit. And when that happens, it is recognized as a call to release it – to let it be known.
Many years ago I was shown in vision a bright green sign on the right side of a highway. It was a road sign that typically marks the name of a town or a city of destination. On it were written the following Words in capital letters: POST ESTHER.
INTERPRETATION:
Although Post Esther was the destination; the vision was also a call to post a message about the Book of Esther. In brief, Esther was a Jewish queen who was married to king Ahasuerus of Persia. This king was previously married to Vashti. But when she refused to obey him, he replaced her with a beautiful new wife: Esther. The story recounts that the king's adviser, Haman, was offended by Mordecai who was Esther's cousin and guardian. Because of his incessant hatred, he petitioned the king to kill all the Jews. He was granted permission. But Esther who was wisely guided by Mordecai, intervened and the tables turned. The king ordered Haman to be hung on the very gallows he had built for Mordecai. He also granted his new wife the request of having the Jews destroy all their enemies. In celebration of this historical defeat, Purim is a Jewish tradition that is commemorated yearly by the Jewish nation.
Esther's name which means, 'concealed' and 'hidden' was previously named Myrtle which means 'righteousness'. As the story unfolds, we can discern that by doing the right thing, Esther whose identity remained concealed in the king's palace brought her people to victory. It was a win/win situation for Persia and the Jewish nation at that time.
We have arrived at a critical juncture where the Church, including the nation of Israel, risks being put to death by Haman. Haman's name means "tumultuous noise". He is the voice and noise of the pandemic, divisive nations, divisive politics, divisive religions and doctrines, divisive interest groups, divisive educational systems, divisive laws and divisive news and media. The hatred of Haman goes on and on and the tumultuous noise has reached a deafening crescendo. Consequently, the beautiful Esther, which symbolizes the Church and Israel, have both fallen into a state of wordly disorientation and spiritual lethargy because of Haman. This beautiful daughter who was meant to be prepared in concealment and whose righteousness was meant to be revealed for such a time as this is not fulfilling her role. Tragically, the Church is spiritually sick and asleep. And Israel does not recognize its Messiah. Both are vulnerable to hateful enemies and destruction.
King Ahasuerus symbolizes national governmental leaders who have also been hoodwinked by Haman and who have influence over the vulnerable Church and nations. What to do?  Church leaders in the capacity of the fivefold ministry are called to return to the true and proper doctrine. Are called to get back into proper alignment and let Christ be the supreme Head of the persecuted Church.  The New Covenant! Only then can this daughter be properly awakened, equipped, fortified and healed. She can then be that shining Light that can illuminate people caught in fallen systems; including those on Capitol Hill and other governments that linger in darkness. In this glorious examplary Light – in the ardour of spiritual righteousness– Esther can, at least, find a modicum of protection against fallen governmental leaders and systems until the Lord returns to completely establish His Kingdom.
"You are the light of the world. A city that is set on a hill cannot be hidden." (Mat 5:14)
"And He (GOD the FATHER) put all things under His (Jesus') feet, and gave Him to be head over all things to the church, which is His body, the fullness of Him who fills all in all." (Eph. 1:22)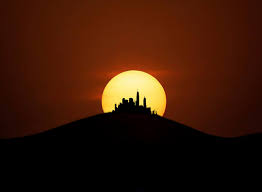 Hopefully we each and all will come to realize that the solution to confronting Haman today means that we have to step back and to really let Christ take over. Vashti is currently on her way out (discern). Let us hope and pray that, until the time of fulfillment, the uncompromising redeemed Church can offset besetting and destructive governmental laws in its respective sphere until the time of fulfillment. I am hearing "opportunity". This message does not encourage the unification of Church and State in its present ailing condition nor a socialistic agenda. But a righteous way – an opportunity to protect the Church from Haman – can be made possible when it is in proper and true alignment. And until the Lord returns to establish His reign in full on earth. Let us not miss the road sign which was also a warning – from years ago – for the Church and national Israel.
"But Jesus looked at them and said to them, "With men this is impossible, but with God all things are possible." (Mat. 19:26)
This post will be revisited in the future. (It already has with today's update)
Keep the Faith,
Suzanne