"Be Heard" (Spoken Words) That is to say, let the visions be known!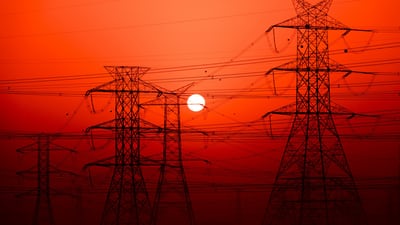 Some years ago, two red dragons were shown laying dirty eggs on electrical power lines. It was a warning of the Red Dragon's cyber attacks. A warning that had been previously posted on my blog at that time. And a warning that did come to pass. The following article was surprisingly – but not coincidentally – found online today confirming the identity of these two dragons:
"On 7 July 2020, *two Chinese hackers* were indicted for a sustained series of cyberattacks over a decade. The most recent was claimed to be targeted at Moderna Inc, and US officials said the attack had been conducted "in a bid to steal data", as reported by Reuters. (More in the following link)
https://www.theweek.co.uk/news/world-news/china/952661/the-most-famous-cyber-attacks-conducted-by-china
Some years ago, a large Coronal Mass Ejection was also shown as a Latter Day Sign. The following recent article also merits serious attention:
"North Korea almost certainly has developed super EMP weapons. These are nuclear weapons that are specialized to produce extraordinarily powerful electromagnetic pulse effects and it would make it, along with Russia and China, one of the few nations in the world that has these weapons." -Dr. Peter Pry, Department of Homeland Security's EMP Task Force.….Meanwhile, grid operators in some regions of the country are also heeding warnings to prepare for solar storms and sunspots blasting particles into space called Coronal Mass Ejections or CME. (More in the following link)
https://www1.cbn.com/cbnnews/us/2021/june/experts-warn-cyber-hackers-emp-attacks-and-solar-storms-could-annihilate-our-electric-system
According to experts in the field, we are not equipped to deal wth cyber attacks and coronal mass ejections. Leaders in Canada and the United States, most specifically, are called to take these threats very seriously. National Security ought to be top priority against all foreign threats during these critical days! Thank heavens that GOD who is all faithful, has and continues to warn HIS people. And we are being warned.
"Now when these things begin to take place, straighten up and raise your heads, because your redemption is drawing near." (Lk.21:28)
Keep the Faith, Suzanne