Last week in a vision a beautiful necklace was shown. This piece of fine jewelry was made of blue sapphire stones interlaced and encased together with gold. The stones reflected Light and rested on a book. The Word BLESSINGS was written on its cover.
The sapphire is biblically recognized as a precious stone. It is set in the jeweled breastplate of the High Priest. It is the deep color of the expanse and it is seen in the precious-stone foundations of the New Jerusalem. Additionally, the vision led me to the following verses this morning:
"As for the earth, out of it comes bread: and under it is turned up as it were fire. The stones of it are the place of sapphires: and it has dust of gold. There is a path which no fowl knows, and which the vulture's eye has not seen." (Job. 28:5-7)
Jesus Christ – our heavenly High Priest – is the "Bread" from heaven that sends to earth the fire of the Holy Spirit. (Mat. 3:11-12) Those who abide in Him and who persist through the purging fire of the holy baptism of the Spirit will be like jewels; like stones of BLESSINGS! No one that defiles, including fallen powers and principalities of the air, can enter this way nor understand it. It is the narrow pathway of salvation the Lord Jesus Christ made passable for all Believers through the fire: His burning sacrifice on the Cross. It is the pathway of death and resurrection – the pathway of blessings!
According to Prophet Malachi, precious jewels will be selected and spared before the great and dreadful day of the Lord.
"They shall be Mine, says the LORD of hosts, on that day that I make them My jewels. And I will spare them as a man spares his own son who serves him." (Mal. 3:17)
Different visions involving jewelry made of precious stones have been previously shown and it appears to point to the imminent timing of His return; yet a time known only to the FATHER. Recently, it was revealed through Words of Knowledge that the sealing has already begun. In combination with visions and scriptures, it is understood that our precious and honoured Lord of glory has and is already selecting His jewels! According to Isaiah 61:10, they are ornaments that will adorn His Bridegroom (and heavenly High Priestly) garment, A garment that fits over His Body; a Body that is further defined as the redeemed Church. (1 Cor.12:27;1 Cor.12:12; Col.1:18-24). Although Malachi's specialty jewelry is identified as the sons of Jacob; it also includes the grafted Church that will form part of Israel's new commonwealth – a new Kingdom on a new earth. ( Is. 49:18 61:9; Rom.11)
Before the Crucifixion Jesus prayerfully affirmed the desire of having the disciples be His – be Mine – as much as they belonged to the FATHER. A request that echoes Malachi 3:17's prophecy of the spared jewels: "They shall be Mine…." He revealing affirmed the desire that they may be protected from the world, filled with joy and witness His glory in heaven. The grafted and redeemed Church is included in this prayer and is revealed when He requested that others who believe in Him would also be One in Him. (Jn. 17:6-26). This state of Oneness and togetherness is symbolically discerned in this necklace of stranded saphire stones interlaced with gold. That is to say they will be selected overcomers 'blessed' to sit in Oneness with GOD and the Son on heaven's throne. A throne having the appearance of 'sapphire.' Indeed, those who belong to Jesus Christ and the FATHER will behold His glory in fulfillment of His prayerful request:
"Father, I desire that they also whom You gave Me may be with Me where I am, that they may behold My glory which You have given Me; for You loved Me before the foundation of the world. (Jn. 17:24)
"And above the firmament that was over their heads was the likeness of a throne, as the appearance of a sapphire stone: and upon the likeness of the throne was the likeness as the appearance of a man above upon it. (Eze. 1:26)
"To him that overcometh will I grant to sit with me in my throne, even as I also overcame, and am set down with my Father in his throne." (Rev. 3:21)
The times are testing many and many faithful ones are presently feeling that they are falling short on blessings. But be greatly encouraged!  GOD blesses and will continue to bless HIS people when and as HE sees fit in accordance with HIS Word. Yet the greatest blessings of all await faithful overcomers and Servants when the Lamb's Book will be opened!  Blessed is the man who trusts in the Lord! I am hearing the Word "PATIENT". (Rom. 8:25)
It is amazing what a beaded strand of precious sapphires interlaced together in gold can reveal! It cannot be attributed to anything else but the operation of the Holy Spirit of Truth assigned to show us all things to come! (Jn. 16:13)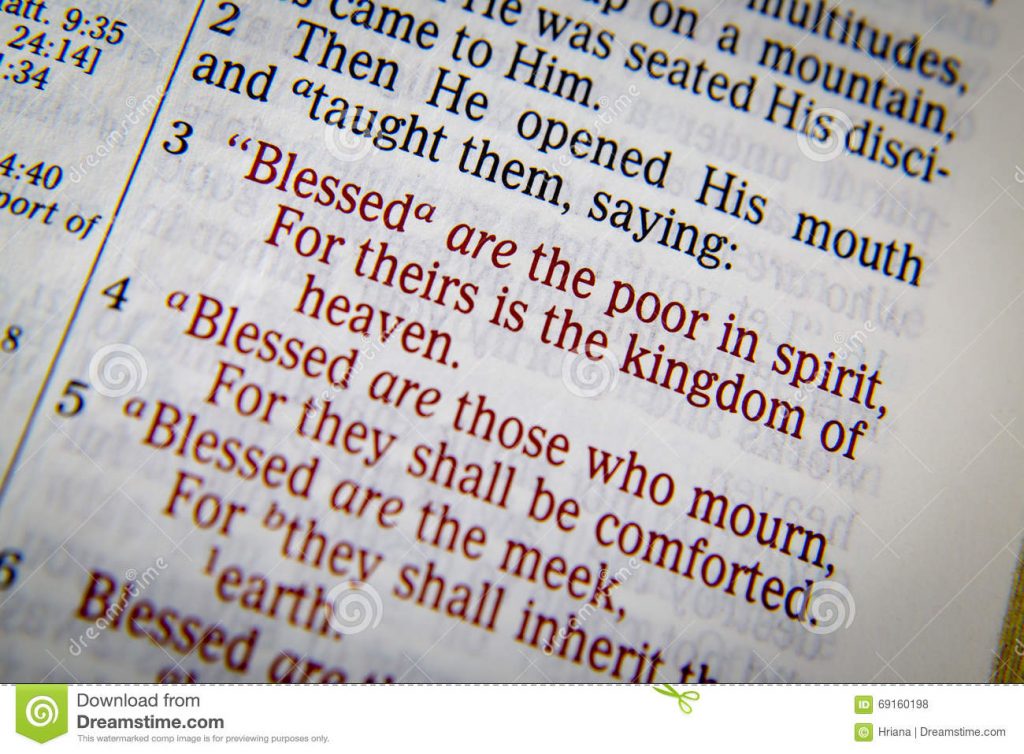 Recommended Reading: The Book of Malachi and John chapter 17
We are witnessing awesome prophetic times!
Keep the Faith, Suzanne