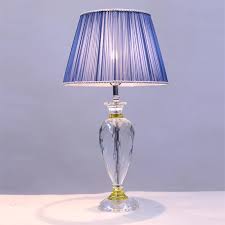 "For You are my lamp, O Lord; And the Lord illumines my darkness." (2 Sam. 22:29)
"For it is you who lights my lamp; the Lord my God lightens my darkness." (Ps. 18:28)
Early this morning in a vision a clear glass of water appeared on one of my bedroom nightstands along with a cross and a lit salt lamp. They were amazingly positioned. The glass of water was placed on top of my bibles. The Cross was transposed on top of my crystal lamp. And the salt lamp was transposed on top of my radio/alarm clock.
Water represents the essence and operations of the most Holy Spirit available only through our beloved Lord Jesus Christ. The glass of water resting on the bibles means that it is the Holy Spirit who fills and refills Believers with the understanding of biblical truths. In turn, it behooves Believers to also share this water of truth with others who thirst.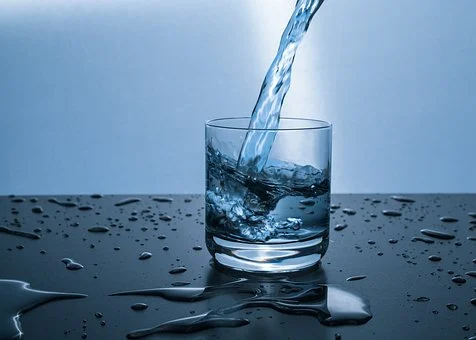 "For whoever gives you a cup of water to drink in My name, because you belong to Christ, assuredly, I say to you, he will by no means lose his reward." (Mat. 9:41)
The Cross represents the Lord's finished work of redemption and so, so much more! It was transposed on top of the crystal lamp because it metaphorically represents the great and awesome Light of the world – Jesus Christ – who illuminates Believers.
Salt from a biblical perspective represents: a preservative, a disinfectant, a remedy; something of value, fidelity, permanency, loyalty, and purification. It follows that the illuminated salt lamp is indicative of a faithful Believer who reflects the indwelling Holy Spirit and Light of the Lord – the crystal lamp. These enlightened Believers are, again and in turn, called to witness this remedial Light (truth) with others who are spiritually, physically and emotionally ailing.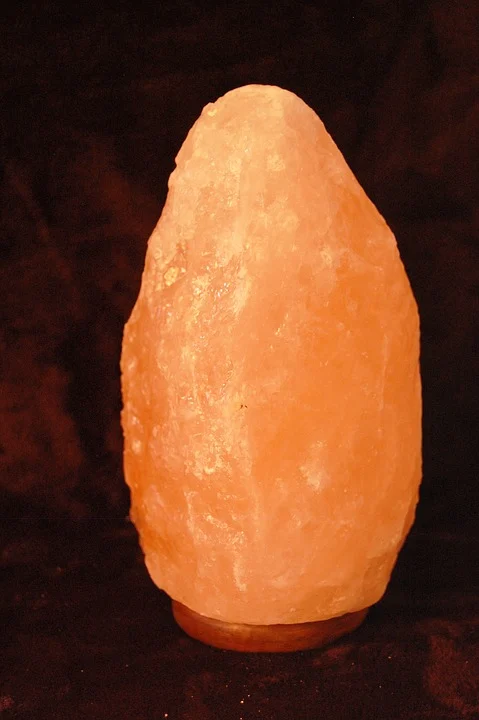 The radio/alarm clock – a means of communication by electromagnetic frequency – symbolizes the transmission and reception of the Lord's Holy-Spirit inspired Word to "His People". (Spoken Words)
Altogether, this vision displays the importance of recognizing that the good Lord calls, salts and equips Believers to live a sanctified life that is preserved and set apart from this darkened generation. Very importantly, it also symbolically conveys that all faithful and loyal Believers are likened to salted lamps called to preach His Word and share His Light in fulfillment of 'The Great Commission'.
I am hearing: "Occupy"
"And He (Jesus) said therefore, A certain Nobleman (speaking of Himself) went into a far country to receive for Himself a kingdom, and to return. And He called his ten servants, and delivered them ten pounds (talents, gifts, blessings) and said unto them, Occupy till I come. (Lk. 9:12-13)
"Then He said to them, "These are the words which I spoke to you while I was still with you, that all things must be fulfilled which were written in the Law of Moses and the Prophets and the Psalms concerning Me." And He opened their understanding, that they might comprehend the Scriptures. Then He said to them, "Thus it is written, and thus it was necessary for the Christ to suffer and to rise from the dead the third day, and that repentance and remission of sins should be preached in His name to all nations, beginning at Jerusalem. And you are witnesses of these things. Behold, I send the Promise of My Father upon you; but tarry in the city of Jerusalem until you are endued with power from on high." (Lk. 24:44-49)
"Ye are the salt of the earth: but if the salt have lost his savor, wherewith shall it be salted? it is thenceforth good for nothing, but to be cast out, and to be trodden under foot of men. Ye are the light of the world. A city that is set on an hill cannot be hid. Neither do men light a candle, and put it under a bushel, but on a candlestick; and it giveth light unto all that are in the house. Let your light so shine before men, that they may see your good works, and glorify your Father which is in heaven. (Mat. 5:13-16)
Our King, heavenly High Priest, Beloved Savior and Lord Jesus Christ amazingly qualifies His people for ministerial work. I am encouraging Believers not to let their god-given talents, blessings and gifts go to waste – let your beautiful Lights shine!
We are called to keep the Faith and "Occupy" so the Lord's work can be multiplied on earth. 'Occupy Till He Comes!'
To GOD our FATHER of Lights be all the praise and glory in the most honorable Name of our gloriously-risen Lord Jesus Christ ~
Suzanne