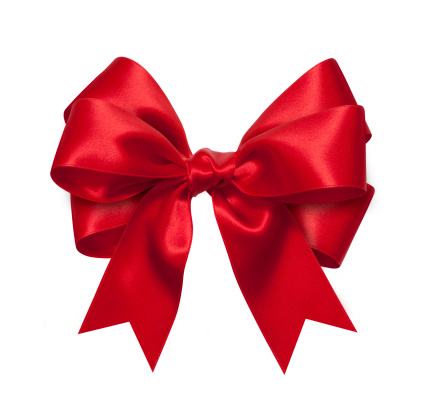 In an early morning vision on December 6, I was shown my two crystal candlesticks with white candles that sit on a table in front of a mirror in my home. The candles were lit and the candlesticks were, interestingly, glowing bright from the inside. Below on the bottom shelf of the table sits two small silver Christmas evergreen Trees. (Considering the interpretation of some visions, I wondered at times if the Holy Spirit unconsciously moved me to place objects in particular positions because they become so significant in meaning after the visions are shown. I will venture to say, "Yes He did and Yes He still does!"
The Light is first and foremost the Lord Jesus Christ – the Light of the world sent by the FATHER to destroy the works of the devil through the finished works of the Cross. (Jn. 8:12; 1 Jn. 3:8) It follows that the Light of one candle represents the Word of the Lord and the other lit candle represents the Holy Spirit of Truth made available to us through Him. (Light in my visions and dreams represent GOD'S truth and life.)
"…..This is the word of the LORD (the living Word) unto Zerubbabel, saying, Not by might, nor by power (the might and power of men), but by my spirit (the Holy Spirit) saith the LORD of hosts." (Zech. 4:6)
Briefly said, the two candles represent the Living Word and the Holy Spirit of Truth that indwell redeemed Believers down below on earth (the silver trees below the candles). A mirror reflects your person on the exterior. But on a more profound level these two Lights, together, allow Believers to see the interior state of their souls reflecting back at them. Do not despair at the flaws and imperfections that might reflect back at you for they will disappear and be transformed in the rectifying Light of His truth when we allow the Word and the Holy Spirit to do their work. All of us, regardless of how much knowledge and wisdom we have accrued or spiritual milestones we might have reached, will experience this continued work of progressive sanctification until the time we are glorified. Albeit, we all have uniquely grown and reached different levels of spiritual maturity.
"In the beginning was the Word, and the Word was with God, and the Word was God. He was in the beginning with God. All things were made through Him, and without Him nothing was made that was made. In Him (Jesus Christ) was life, and the life was the light of men." (Jn. 1-6) Cf. "To them God willed to make known what are the riches of the glory of this mystery among the Gentiles: which is Christ in you, the hope of glory." (Col. 1:27)
"Thy word have I hid **in mine heart**, that I might not sin against thee." (Ps. 119:11)
"Or do you not know that your body is the temple of the **Holy Spirit who is in you** whom you have from God, and you are not your own?" (1 Cor. 3:16)
Candlesticks or holders keep candles securely positioned in place and are also used when the candles are transported and moved. Briefly said, the glowing candlesticks symbolize our legal position and standing with GOD when we place our faith in His Son and in His finished works. It is a position that is based solely on the merit of Christ and never because of our own works. It also means that wherever we are moved to go and whatever works we are guided to accomplish In His Service, the Light of Truth which gives Life goes with us.
"Your word is a lamp to my feet. And a light to my path." (Ps.119:105)
In real life, a bright red Christmas Bow is affixed on top and in the middle of the mirror. Red symbolizes the redeeming crimson blood of Jesus Christ. (Is.1:18; 1 Jn.1:9) And Christmas within the context of the vision, symbolizes His birth in born-again Believers. Finally, the Bow represents the New Covenant heavenly bond and tie between GOD the FATHER – through HIS Son – with HIS redeemed trees of righteousness below on earth (Is. 61:3 Cf. Jn. 3:1-21).
"But God, who is rich in mercy, for his great love wherewith he loved us, Even when we were dead in sins, hath quickened us together with Christ, (by grace ye are saved;) And hath raised us up together, and made us sit together in heavenly places in Christ Jesus: (our earthly and heavenly affiliation with GOD. That in the ages to come he might shew the exceeding riches of his grace in his kindness toward us through Christ Jesus. For by grace are ye saved through faith; and that not of yourselves: **it is the gift of God** Not of works, lest any man should boast. For we are his workmanship, created in Christ Jesus unto good works, which God hath before ordained that we should walk in them." (Eph. 2:4-9)
[Some readers have asked if the two candles and sticks (shown in a previous vision) represent the two candlesticks (the two witnesses) of Revelation 11:4. It would only be my opinion if I were to answer that question at this point. And I would be greatly remiss to misinterpret the Book of Revelation.]
Keep the Faith and rejoice over the Gift that is in you!
Suzanne