I was awakened yesterday with the following Spoken Words of Knowledge: "Sovereign Mind"
Sovereign: a person, body of persons, or a state possessing sovereignty; especially a monarch exercising supreme authority in a state. (Merriam-Webster)
Sovereignty: 1 a. Supreme power especially over a politically organized unit : dominion 1 b. Freedom from outside control : autonomy 1 c. The condition of being sovereign or a sovereign. 2. One (as a country) that is sovereign
Mind: 1. The state of remembering or of being remembered as in " a call to mind"; 2. The part of a person that feels, perceives, thinks, wills, and especially reasons. 3. The normal or healthy condition of the mental abilities. 4. One's view or opinion "to speak your mind". (Merriam-Webster)
We are witnessing an unprecedented time in history when nations are already on the precipice of losing their sovereignty. And not surprising considering the rising Beast's global agenda to establish His dark empire on earth:
"The ten horns which you saw are ten kings who have received no kingdom as yet, but they receive authority for one hour as kings with the beast. **These are of one mind** and they will give their power and authority to the beast. These will make war with the Lamb, and the Lamb will overcome them, for He is Lord of lords and King of kings; and those who are with Him are called, chosen, and faithful." (Rev. 12:12-14)
Believers are called to be encouraged in knowing that though the beastly system is already amassing multitudes of those who are like-minded to advance Satan's fallen kingdom, GOD is first, foremost and still sovereign over everything and everyone HE has created. To clean up the chaos and destruction that Satan and his legions are wreaking in creation, HE sent HIS Son whom HE has empowered over all things in heaven and on earth to defeat them. (1 Jn. 3:8; Mat. 28:18) It is a work of salvation and sovereignty that is in progress. And those who have 'seen' the fierce and explosive battle taking place in the spiritual realms know that Michael is already at work with GOD'S holy angels of the Light to make this happen.
Until the King returns to establish and populate His Kingdom on this lower planet, HE is presently amassing and sealing HIS Born-Again, Spirit-filled Believers to immunize them from the Beast's sovereignty. And in this respect, it is essential that we have and maintain the Sovereign Mind of Christ:
Apostle Paul instructed in the Book of Philippians:
"Let this mind be in you, which was also in Christ Jesus: Who, being in the form of God (who is all sovereign) thought it not robbery to be equal with God: But made himself of no reputation, and took upon him the form of a servant, and was made in the likeness of men: And being found in fashion as a man, he humbled himself, and became obedient unto death, even the death of the cross. Wherefore God also hath highly exalted him, and given him a name which is above every name: That at the name of Jesus every knee should bow, of things in heaven, and things in earth, and things under the earth; And that every tongue should confess that Jesus Christ is Lord, to the glory of God the Father. Wherefore, my beloved, as ye have always obeyed, not as in my presence only, but now much more in my absence, work out your own salvation with fear and trembling (Believers have a critically-important role in maintaining their salvation). For it is God which worketh in you both to will and to do of his good pleasure." (Phil. 2:5-13)
The Apostle to the Gentiles also instructed in the Book of Corinthians:
"But the natural man receiveth not the things of the Spirit of God: for they are foolishness unto him: neither can he know them, because they are spiritually discerned. But he that is spiritual judgeth all things, yet he himself is judged of no man. **For who hath known the mind of the Lord, that he may instruct him? But we have the mind of Christ. ** "(1 Cor. 2:13-16)
Jesus overcame Satan's authority at the Cross and gifted Believers with the Holy Spirit. And a powerful gift it is in maintaining our salvation and allegiance to the One true sovereign GOD. Indeed, not by earthly power nor by might but by my Spirit said the Word of the Lord! (Zec. 4:6) We are called to have the sound, discerning and authoritative Mind of Christ during these days of evil and global unrest. It will bless us, keep us strong and faithful.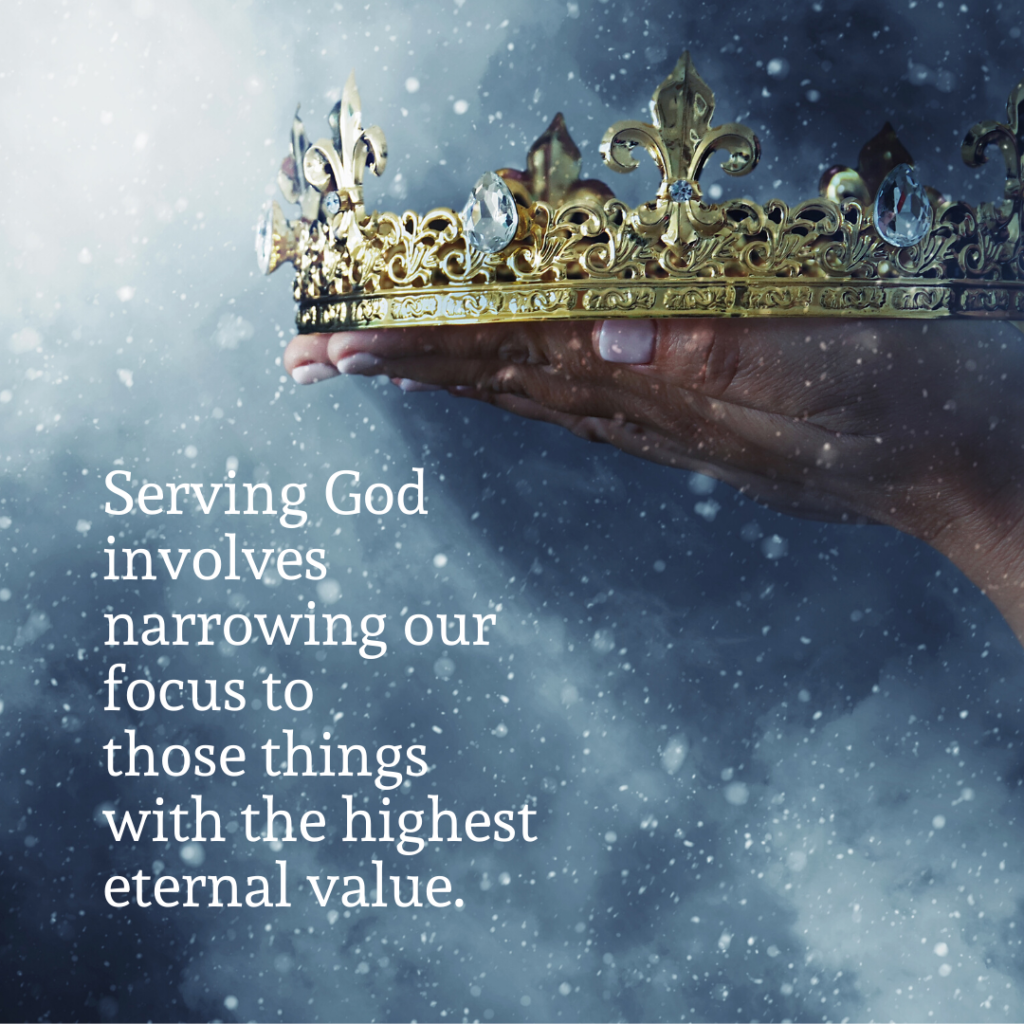 I am hearing: "Believer".
Keep the Faith,
Suzanne