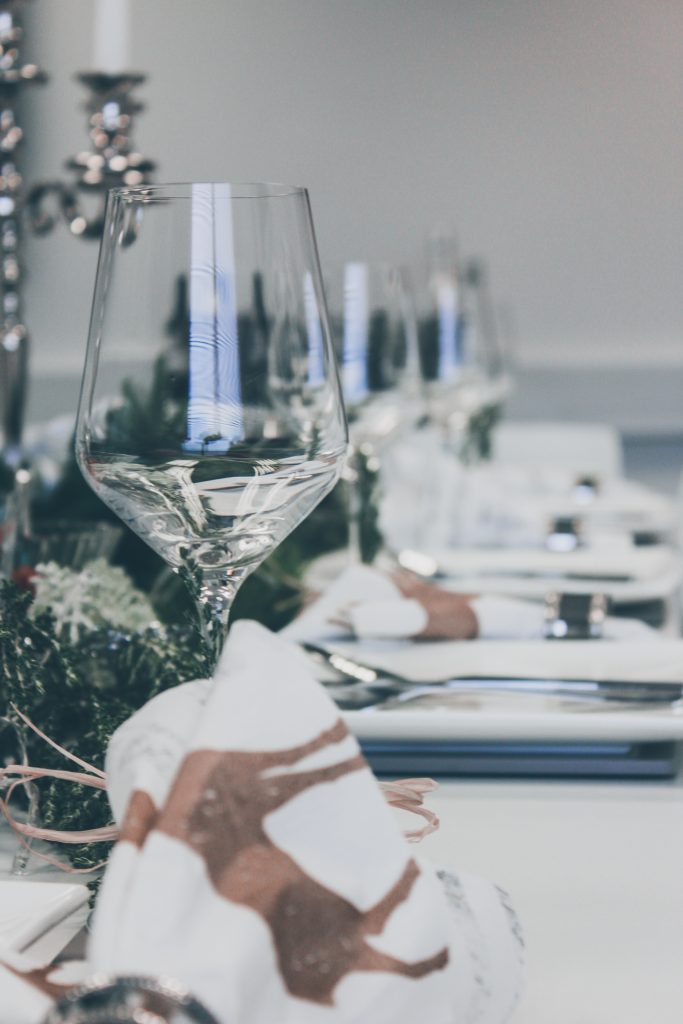 A Cup Fit For Royalty
Sometimes I wish I could draw out visions – printed images always fail to justify what is seen. In an early morning vision, an opulent stemmed cup was shown. The stem was made of pure silver and the top part of the cup was made of translucent pearl-like glass decorated with more silver. I had the impression that it was old but it was also new – reading the interpretation will clarify the reason for this.
Key Verses
After the vision, the following verses were brought to remembrance:
And He (Jesus) took the cup, and gave thanks and gave it to them (Disciples), saying, Drink ye all of it. For this is My Blood of the New Testament which is shed for many for the remission of sins. But I say unto you, *I will not drink henceforth of this fruit of the vine, until that day when I drink it new with you in my Father's Kingdom.* And when they had sung an hymn, they went out into the Mount of Olives. (Mat. 26:27-30)
Without doubt, the last supper cup containing the fruit of the vine represented Jesus' sacrificial blood and the New Covenant.
Flashback – Joseph and Benjamin
This silver cup is also reminiscent of Joseph placing a silver cup in Benjamin's bag as a ransom to ensure that Jacob and his brother's would return to Egypt and be fed during a period of great famine. (Gen. 44) This fulfilled the prophecy that had long before been given to Joseph that the stars, moon and 11 stars (his family) would make obeisance to him during a time when he had authority in Egypt. Benjamin whose name means "son at my right hand", was the youngest and twelfth son including true blood brother to Joseph by Jacob's beloved wife, Rachel. And when they sat before Joseph according to their birth order to eat at his banquet, this youngest son was served five times more than the other brothers. Five is a number associated with GOD'S grace, mercy and favor. By analogy it can be said that the last son represents the last generation on earth. A generation whom Jesus – with His authority, grace and mercy – and in the similitude of Joseph – ransoms and saves from spiritual famine with the bread of His Word and from spiritual death through His redemptive blood (Jn. 6:53-63.)
The Future Is Looking Bright – Jesus and the Redeemed
It's also significant that after having partaken of the cup, Jesus and His Disciples went out into the Mount of Olives – the place where He would later ascend to heaven. In keeping with the vision, the cup also symbolically parallels that as this last generation of Believers and sheep merrily follow the Lord up the Mount of Olives (in the spiritual sense), we can be assured that the gate will be open! So shall we be raised up in the air and be reunited as His redeemed family in His New Kingdom. Like Joseph and his family and like Jesus and His Disciples, the faithful will likewise partake of an unfathomable banquet feast and supper with our Lord at long last! And so shall we always be with Him! (1 Thess.4:17) All this to say that the Lord never goes back on His Word. He is reminding us that He has an awesome fruitful wedding cup waiting to share with us in His New Kingdom. And it contains His eternal Spirit and life of abundance! (Lev. 17:11)
"Whoso eats My Flesh and drinks My Blood, has Eternal life and I will raise him up at the last day. (Jn. 6:54)
I am hearing the Word: Wisdom. Praise GOD and thank you Lord Jesus for all things.
Keep the Faith. I hope this message blesses and encourages you today. With cheers in the Lord Jesus Christ! 🙂
Suzanne