Then GOD said let there be Light. And then there was light.
An Enlightening Vision
In a vision today my silver table lamp, that normally sits in middle of my kitchen table, was shown. It was shining super bright. Later, after examining it including its contents (three identical tea lights and one taller candle) the meaning was better understood. (The funny thing is that I do not remember having placed that many lights inside this lamp. But someone much Higher than me knew! )
Shedding Light on the Interpretation
Silver biblically represents redemption through Jesus Christ and the Word. The tall candle represents GOD the FATHER who is One over all. (Deut. 6:4) The other three represent the inseparable FATHER, Son and Holy Spirit. Together they form and emit One unfathomable Light.
On another level, the taller Candle represents Jesus Christ who is the Light of the world. And the other three identical lights symbolize Believers who are like-minded and who are at-One with Him! (Phil 2:2; Jn. 17:21) Today, I am left with an even deeper realization that we truly shine brighter together. Just think of the possibilities! My goodness! Praise GOD and thank you Lord.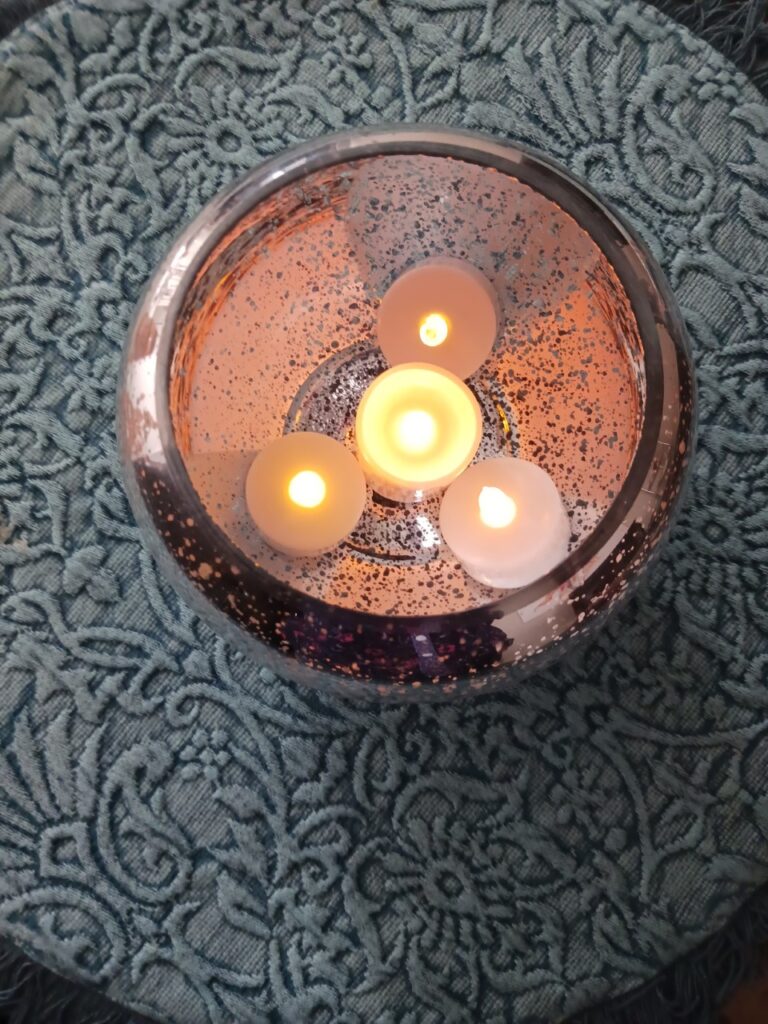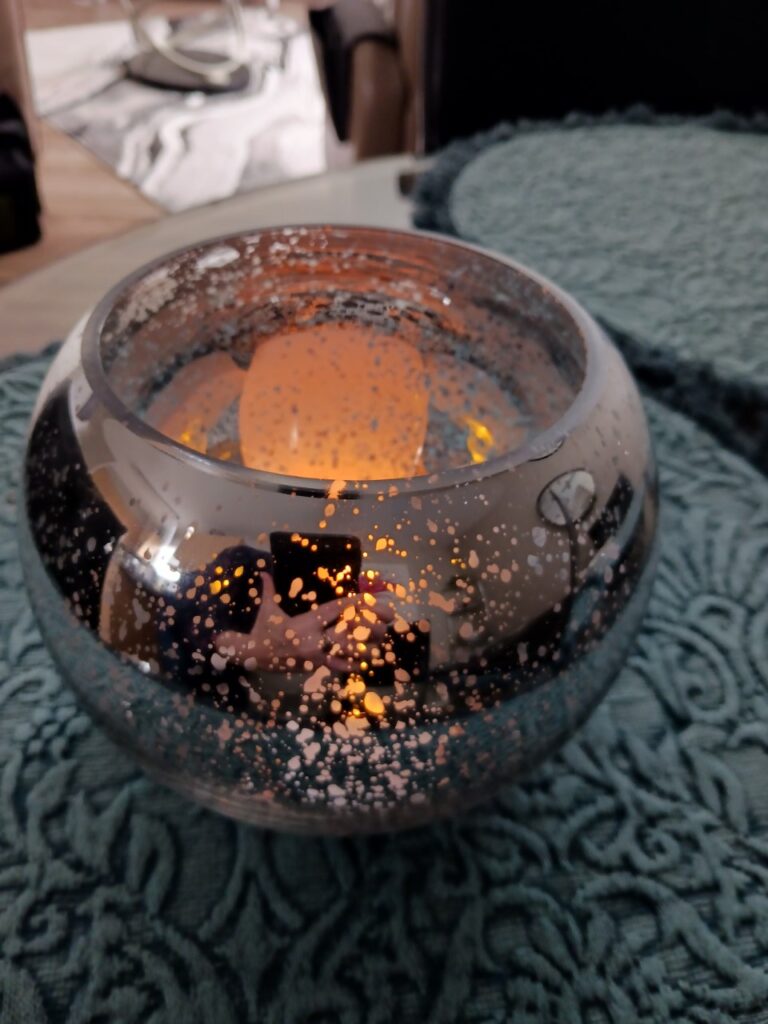 Then Jesus spoke to them again, saying, "I am the light of the world. He who follows Me shall not walk in darkness, but have the light of life. (Jn. 8:12)
Again I say to you that if two of you agree on earth concerning anything that they ask, it will be done for them by My Father in heaven. For where two or three are gathered together in My name, I am there in the midst of them. (Mat. 18:19-20)
The words of the LORD are pure words: As silver tried in a furnace of earth, purified seven times. (Ps. 12:6-7)
Keep the Faith. And keep your lamp shining bright!
Suzanne