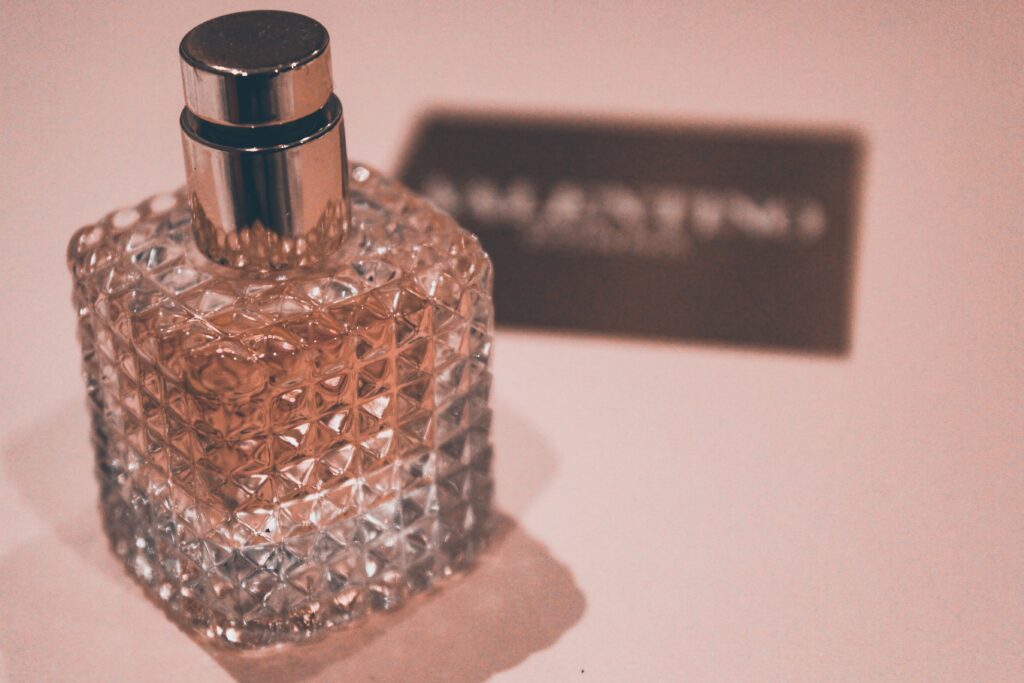 But the anointing which you have received from Him abides in you, and you do not need that anyone teach you; but as the same anointing teaches you concerning all things, and is true, and is not a lie, and just as it has taught you, you will abide in Him. (1 Jn. 2:27)
A Fragrant Vision
The Holy Spirit keeps showing visions for the benefit of all, and so was the case again a few days ago. (1 Cor. 12:7) In this particular vision, a row of bottles containing rich gold-colored perfume was shown. They were stacked one on top of each other in about three to four layers. Behind this row and in depth, appeared more rows. In width, there appeared a dozen or more rows. They were wrapped and packaged in see-through boxes that laid flat. And it was obvious that some boxes had been opened.
The Sweet Aroma!
The vision was immediately understood. These bottles represent earthly vessels; Believers whom the Lord has anointed for His service during these latter days. They have been resting in Him, been hidden by Him and have been preserved for such a time as this. They have come out of darkness and have found their place in the Lord's marvelous Light. They have been sanctified – set apart – and are likened to a royal priesthood. In service, they offer up fragrant and prayerful sacrifices to GOD and they worship Him in spirit and in truth. (Rom. 12:1; 1 Pet. 2:5-9; Heb. 13:15-16; Jn. 4:23-34)
New Kingdom Anointment
Unlike men who crown and anoint kings for earthly kingdoms….these New Kingdom ones are anointed with the indwelling Holy Spirit by the highest royal authority: the Lord of Lords and King of Kings. I am also hearing: GOD! They are being unwrapped, unpacked and unboxed! Watch for them! The scent of their anointing will fill the room with holy incense, sweet fruit, the gifts of the most Holy Spirit and with the life-giving knowledge of our Beloved Lord Jesus Christ. And all this to magnify GOD and help edify the Church. So exciting!
Now thanks be to God who always leads us in triumph in Christ, and through us diffuses the fragrance of His knowledge in every place. For we are to God the fragrance of Christ among those who are being saved and among those who are perishing. To the one we are the aroma of death leading to death, and to the other the aroma of life leading to life. And who is sufficient for these things? For we are not, as so many, peddling the word of God; but as of sincerity, but as from God, we speak in the sight of God in Christ. (2 Cor. 14-17)
Do you not know that you are the temple of God and that the Spirit of God dwells in you? If anyone defiles the temple of God, God will destroy him. For the temple of God is holy, which temple you are. (1 Cor. 3:16-17)
Faithfulness
Keep the Faith. Praise and thanks be to GOD our FATHER in the name of our Lord God Jesus Christ. I am now hearing: Faithful. In regard to this particular Spoken Word, Jesus revealed its meaning in the parable of the talents: His lord said unto him, Well done, good and faithful servant; you have been faithful over a few things, I will make you ruler over many things: enter into the joy of the lord. (Mat. 25:23)
Suzanne
(Picture Credit: Unsplash)