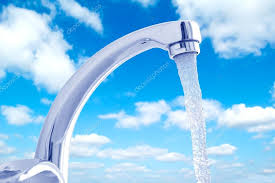 It's often been said that GOD works in wondrous and mysterious ways. Such was the case again a couple of days ago! I am excited about this vision because it clarifies a vision from twenty years ago.
VISION:
Twenty years ago: I was shown in vision men and women standing among deep-green colored trees and vegetation. They were standing close to a body of water. Their right sleeves had been cut out to expose their right arms. Suddenly, these people exploded and disappeared leaving bubbles of light and droplets of water behind them.
A few days ago: I was shown in vision water abundantly pouring out of a silver faucet. As the water poured out, I could see translucent bubbles again. They were being activated by the force of the water. This was also happening because there was liquid soap in the mix. End of Vision
INTERPRETATION:
The Silver faucet is symbolic of the unadulterated Word. By analogy, this faucet is likened to a human crucible who has been purified – baptized – with Fire and with the Word until the dross from within has been removed. (Psalm 12:6) The abundant pouring water is biblically identified with the prophetic outpouring of the Holy Spirit. (Joel 2:28 ) Soap, on the other hand, is a cleansing agent. Significantly, the brand shown in the vision was Palmolive! Never in all my years had I ever thought about the meaning of its name. That is until this morning when I discovered that this soap originated from palm and olive oil. PalmOlive! The vision was clearly understood.
One of the most distinctive biblical tree is the palm tree. Among other things, it is symbolically affiliated with "the righteous", spiritual grandeur and Victory!
"The righteous shall flourish like a palm tree, he shall grow like a cedar in Lebanon." (Psalm 92:12)
The Olive tree also figures prominently in Israel. Among other things, this oil benefited both GOD and man and was also used by the High Priest in the tabernacle. (Judges 9:9, Ex. 30:24) Its oil is symbolically associated with the oil of unction and points to the Anointed of the Lord. This was symbolized in the people seen in vision twenty years ago. These are people of repentance! Faithful Believers strengthened by the Lord's Right Arm! They have been sanctified! They have hearkened to the plan of salvation! And they can be likened to lush biblical trees of righteousness on earth! That they exploded and left bubbles of light and water floating in the air means these will ascend to heaven leaving a testimony of truth behind them. In heaven they will be dressed in white robes bearing *Palm" branches! Imagine the unfathomable multitude that will be there considering the ages that have passed!
"After this I looked, and there before me was a great multitude that no one could count, from every nation, tribe, people and language, standing before the throne and before the Lamb. They were wearing white robes and were holding palm branches in their hands. And they cried out in a loud voice: "Salvation belongs to our God, who sits on the throne, and to the Lamb." (Rev. 7:9-10)
Altogether this vision also points to Malachi chapter 3. A prophecy that also includes the grafted gentile nations. The silver faucet, water and Palmolive soap symbolize cleansing, purification and anointment. That the bubbles were activated in the vision means the sanctification process of being made righteous and white through the plan of redemption is bubbling up – is increasingly taking place! We learn in Malachi that before the coming of the Lord, a messenger will be sent to prepare a people unto righteousness. And his operations are compared to a launderer using fuller's soap. During ancient Israel Fullers would beat, bleach (make white) and stamp impurities out of a cloth that had soaked in water and soap. And running water had to be used to make this process effective. The process for making fuller's soap was a closely guarded secret.
Whatever the secret, the process by analogy makes sense to the discerning New Covenant mind and heart. The messenger, on a higher level of understanding, is the Holy Spirit made available through our High Priest in Heaven, Jesus Christ. And the temple He will enter to do this awesome work is your own personal temple. "Know you not that you are the temple of GOD and the Holy Spirit dwells in you?" (Apostle Paul) Purification at this level is not an easy process! Olives need to be crushed to yield oil, so it is that these victorious, peculiar and anointed ones will have been crushed out of the world. Under the guidance of our High Eternal Priest they will, in turn, utilize the storehouse of anointment poured upon them and out of them as an offering unto the Lord through their works. Their mission will help bring remembrance of GOD's plan of salvation to others through the Word and through the gifts accorded to them: Part of GOD's great latter day masterplan!
" Behold, I will send my messenger, and he shall prepare the way before me: and the Lord, whom ye seek, shall suddenly come to his temple, even the messenger of the covenant, whom ye delight in: behold, he shall come, saith the Lord of hosts. But who may abide the day of his coming? and who shall stand when he appeareth? For*he is like a refiner's fire, and like fullers' soap. And he shall sit as a refiner and purifier of silver* and he shall purify the sons of Levi, and purge them as gold and silver, that they may offer unto the Lord an offering in righteousness. Then shall the offering of Judah and Jerusalem be pleasant unto the Lord, as in the days of old, and as in former years. And I will come near to you to judgment; and I will be a swift witness against the sorcerers, and against the adulterers, and against false swearers, and against those that oppress the hireling in his wages, the widow, and the fatherless, and that turn aside the stranger from his right, and fear not me, saith the Lord of hosts. " (Mal. 3:1-5)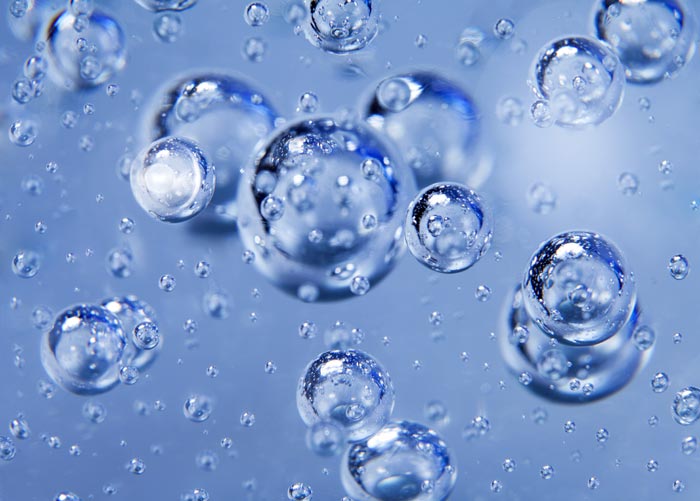 Keep the Faith,
Suzanne