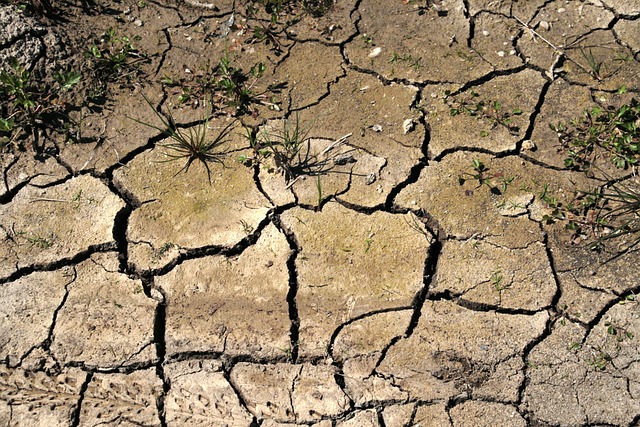 After watching film footage of unusual torrential rains pouring in the desert of Black Rock in Nevada during the Burning Man Festival, I was suddenly reminded of a past Vision accompanied with Words of Knowledge relating to this geographical area. You can read about it here.
The Outpouring of the Holy Spirit by Analogy
Although torrential rain is pouring down in the physical sense, the symbolic rains of the Holy Spirit will, by analogy, also pour in the spiritual sense in dry places. It will put out false and strange burning fires for anyone who answers the call of the One true GOD before the great days of tribulation. Strange fire is a counterfeit of GOD's Holy Spirit. For those of you not familiar with this term, it also means offering strange sacrifices to GOD, disregarding HIS holiness and of the paramount importance of honouring HIM and HIS Son only. (Jn. 5:23)
Yes, the life-giving rains of heaven will pour out during these latter days from the true 'Rock', Jesus Christ, as the heavenly kingdom draws nearer! And with this outpouring, many will be washed, refined, purified and made white! (Dan. 12:10) Not only in Nevada but also around the world in preparation for a renewed people fit to populate GOD'S new kingdom in heaven and on earth! (Joel 2:23, 28-29; Mat. 6:9-12)
Affiliated Verses
Thy Kingdom come, thy will be done on earth as it is in heaven…..(The Lord's Prayer)
And all drank the same spiritual drink. For they drank of that spiritual Rock that followed them, and that Rock was Christ. (1 Cor. 10:4)
After posting this message, the following Words of Knowledge and confirmation were immediately spoken: True and Precise. True: correct. ​ connected with facts rather than things that have been invented or guessed. Precise: exact, accurate, and careful about details. (Source: Oxford Language online Dictionary)
Tens of Thousands Stranded in Burning Man Nevada due to Torrential Rain – link:
Behold, I will do a new thing; now it shall spring forth; shall ye not know it? I will even make a way in the wilderness, and rivers in the desert….(Is. 43:19).
To protract a great design is to put it in jeopardy. Are you beginning to feel heaven's raindrops? The nudge of GOD calling you? If you are an unbeliever who feels estranged and alienated from HIM – this message is also for you to freely receive His transformative life-giving Spirit! It's for all of us! Praise GOD and thank you Jesus!
You can read more about Strange Fire here.
Keep the Faith,
Suzanne